[ad_1]

At the end of June, Wesley Hogan will conclude an 8-year tenure as director of Duke's Center for Documentary Studies (CDS).  
She'll return to the Duke faculty as a research professor with Duke's Franklin Humanities Institute. Her successor is expected to be named soon.
In her new role as a research professor, Hogan will continue teaching courses focusing on oral history, human rights and youth social movements. 
She'll also continue work on a project that's been at Duke as long as she has. 
In her first year as director, Hogan helped acquire a substantial grant from the Andrew W. Mellon Foundation for a digital history project (2015-2018) linking CDS and Duke Libraries with SNCC – the Student Nonviolent Coordinating Committee, a group that fundamentally transformed voting rights work during the Civil Rights movement of the 1960s. 
In returning to a faculty role, Hogan will work on a new phase of that project – a three-year initiative (2021-2024) in which SNCC members will play an unusual, central role in the archiving and use of materials donated by their organization. 
Here, Hogan discusses that project, changes to the documentary arts, and what Duke is doing to move the profession forward. 
How is Duke's ongoing work with SNCC a different approach to documentary arts and archiving?
Our group benefits from eight years working together to build the SNCC Digital Gateway and a process we developed through trial and error in that time: a collaborative model of archiving, scholarship, and sharing our findings. For each major decision, our process ensures that someone from each partner organization – SNCC Legacy Project, Duke University Libraries, and the Center for Documentary Studies – is central to decision-making.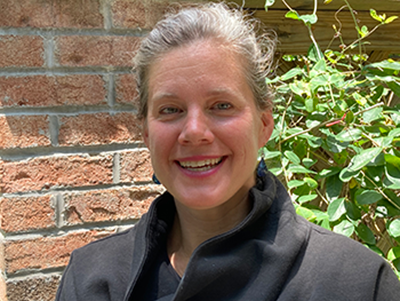 This equality of power has produced much better information in terms of quality, accuracy, layers of depth and multiple points of view than a scholar doing the work alone. Individuals never make hiring decisions, budget decisions, format decisions, content decisions, or speak publicly about the work by themselves. If a SNCC veteran is talking about the Gateway at a conference, they will bring someone from DUL or CDS. If I'm presenting on the Gateway to a professional history organization, a SNCC veteran is always a co-conceiver, co-author, and co-presenter of the presentation.
Many university and public archives are rooted in an extractive model of collecting documentary evidence, where the archive staff solely determine how much collaboration takes place with a person or group donating their papers. Archive staff organize these collections, and create online search terms, or metadata, that allow people to find this information via search engines.
Archivists often see attempts by the donor or others to share sole control over the content and dissemination of the material as interfering with the neutrality that an archivist can provide. Yet, as we have seen for years now thanks to work by both physicists and humanists, there is no neutral position that any of us can occupy – we all bring perspectives and interests to the table. As scholars and other community members come into archives to find the evidence for their articles, books, and teaching, for decades they've found and used collections framed by the archivists. 
SNCC veterans told us the traditional 'archive and scholars-only' system has worked poorly for them; the way they understand their story is not laid out in the scholarly literature, the public narrative, or in archives, and it really limits the quality of the information young people today can access about SNCC's successes and struggles. 
They asked us if we were willing to work together to get their story out to a wider public. To be clear, SNCC was no average social change group from the 1960s. Losing the stories of SNCC veterans would be like losing the stories of the Apollo 11 astronauts: How well-served would our culture be if those astronauts came back to earth, and we never debriefed them, learned about their experiences, and adapted that knowledge to future space flight? SNCC literally and politically treaded on previously unexplored terrain, trailblazers on a path toward a radically altered racial reality in America of "one person, one vote."
"The way [SNCC activists] understand their story is not laid out in the scholarly literature, the public narrative, or in archives, and it really limits the quality of the information young people today can access about SNCC's successes and struggles. "
— Wesley Hogan
Their experiential knowledge is more relevant now than at any time since the Voting Rights Act passed in 1965: 20 state legislatures have passed bills in the last year alone to limit who can vote in the US.  
When the partners started our collaboration in 2013, we saw the writing on the political wall of what was to come. Future generations would need to fight again for basic voting rights, and we needed to make sure the body of some of the most important collective historical experiences of SNCC veterans were recorded, archived, and passed on in a way that does justice to the magnitude of their accomplishments.
Thus we knew that everything – planning, leadership, budget, public presenting, metadata tags, site format, and site content –must be determined collaboratively, with power sharing instead of power-hoarding on our university end. Undergraduate and graduate alumni of the project continue to apply this approach to their work as historians, filmmakers, journalists, and in fascinating ways in global health.  We also co-created an important oral history methodology that others have begun to use in the US and overseas.
How has the field of documentary changed with the introduction of smartphones and other media? 
 
Since Apple introduced the iPhone in 2007, documentary has shifted in obvious and profound ways. Anyone with a smartphone can document events and people using photography, video, and audio. Prior to 2007, these media were largely the domain of specialists. Second, anyone with a social media account can publish this work. Prior to YouTube (2005), Facebook (2006), and Twitter (2006), the only people with access to sharing photographs, film, writing, and audio stories on a mass scale were magazine and newspaper editors, museum curators, radio programmers, book publishers, film executives, production companies, and film distributors. 
Viral media, crowd-sourced projects, an explosion of podcasts, online photo exhibits, and video streaming currently reshapes our political processes, our cultural landscapes, and ultimately how we perceive what counts as truth. Across documentary mediums, the impact can be seen in repeated questions about "Who gets to tell the story?" in a world in which most stories are still told by a very small group of people, and white, and male and wealthy people are overrepresented. 
This often results not just in narrow perspectives, but in the expression of values and assumptions that serve only those who are already powerful. Of course outside the dominant European and white American documentary worlds, the question of "who gets to tell the story" is not new; oppressed people have asked these questions for centuries.  
Viral documentary photos and video now serve as rocket-fuel for justice movements such as the so-called Arab Spring in 2011 and pro-democracy movements in China, Taiwan, Burma, Ukraine, South Africa, and Mexico, to name a few. In North America, we also see this impact on our own region's political imagination, led by youth makers within the #BlackLivesMatter, Standing Rock, immigration rights, abolitionist, educational equity, LGBTQUIA+, environmental justice, and #MeToo movements.  
 How is that reflected in how documentary arts are taught at Duke? 
All the innovation in platforms and technology reflected in the creation of YouTube, Twitter, Facebook and smartphones since 2005-2007 has changed how CDS teaches and mentors documentary artists. CDS is moving from origins as a progressive institution formed by people who cared deeply about justice — and one that reflected the overwhelming whiteness of academic, curatorial, film, and publishing worlds in the 1990s — toward becoming an institution that can justly claim that all people who walk through our doors can thrive in our undergraduate and continuing ed classrooms, exhibit spaces, and…
[ad_2]

Read More:Wesley Hogan: On Giving Documentary Subjects A Strong Voice in Their Stories