There's never a quiet moment in the world of social media. This month is no different, with a stack of new platform features and product upgrades coming your way. 
The team from Instagram have been keeping busy with brand new features rolling out to Instagram Collab. Plus, the team from YouTube are making it easier than ever to search for new music and Meta is testing out multi-advertiser ads across their platforms.
Don't miss a beat by diving into our latest guide to what's been happening in social media land.
Instagram Collab is offering new ways for creators to team up
Stemming from TikTok's duet feature, Instagram has been leveraging co-posting and collaborative features for a while. And, they've just recently added new ways to collaborate. 
Instagram Collab itself isn't new. But the Instagram team have added a shiny new update to this feature. Let's break it down: Instagram's co-posting feature has just received a makeover with the exciting update now allowing users to invite up to three friends or creators to collaborate on a feed post, carousel or Reel. 
The addition of more collaboration potential offers an easy and efficient way to boost the reach of your content. 
Ready to try it out? Here's how to do it: 
1. Head to the '+' sign and create a new post. This will establish you as the original author of the post. 
2. Upload your content and continue to the next page and click on 'Tag People'.
3. Click on 'Invite Collaborator'.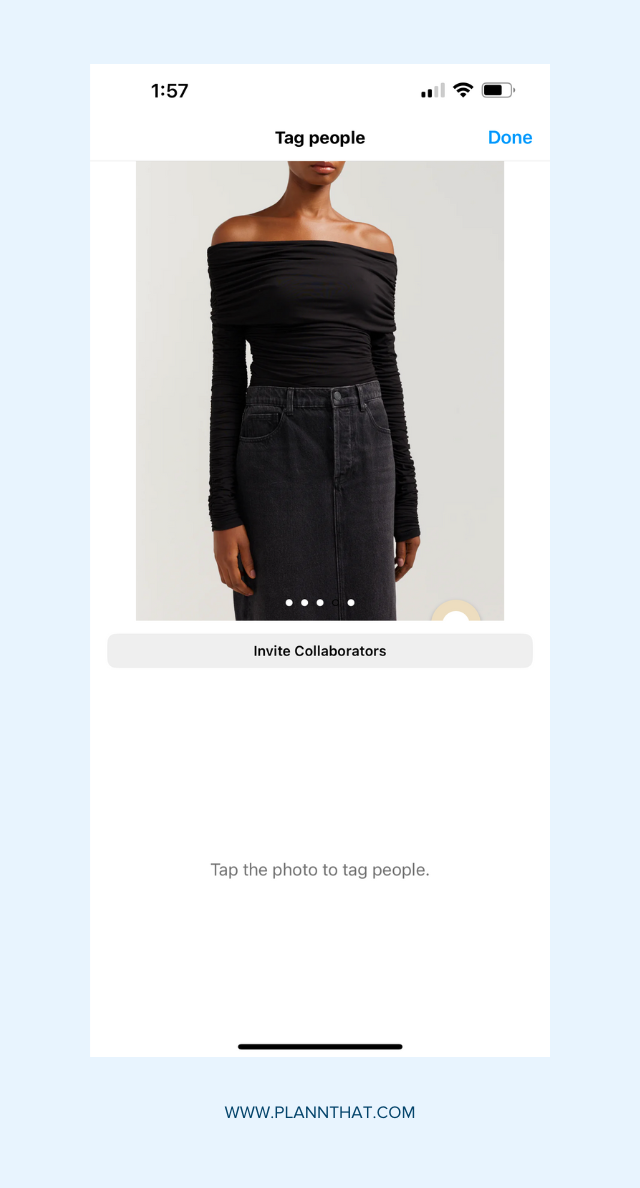 4. Search for up to three accounts to add as co-authors.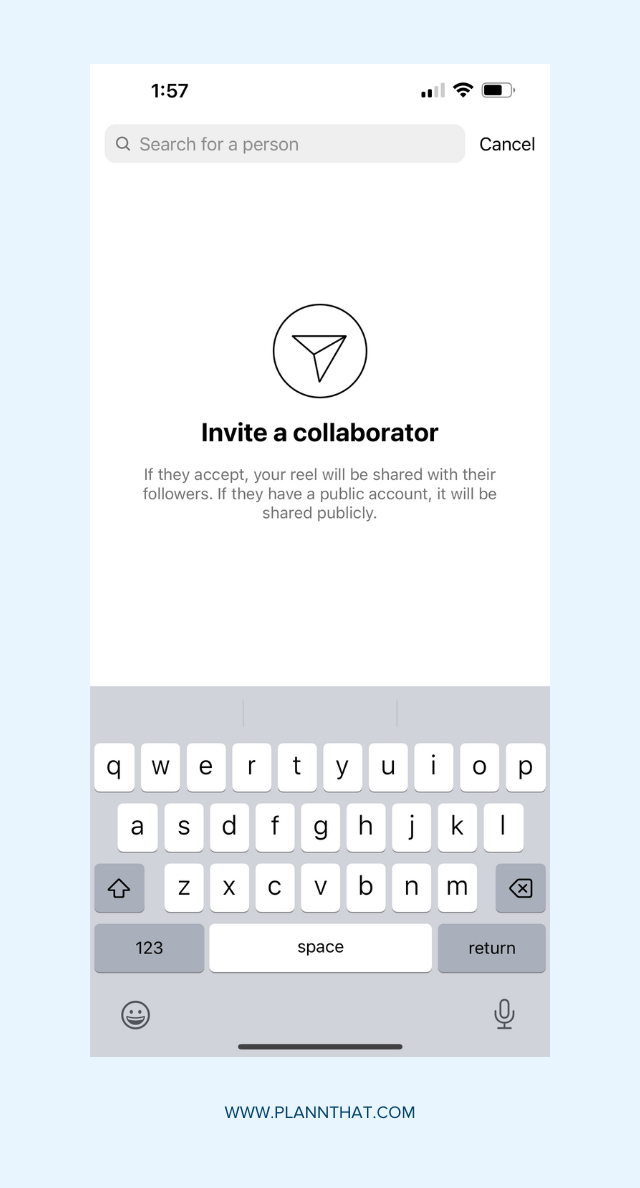 5. Wait for them to accept the invitation. 
6. Once they accept, your content will be shared across each collaborator's audience and profile grid.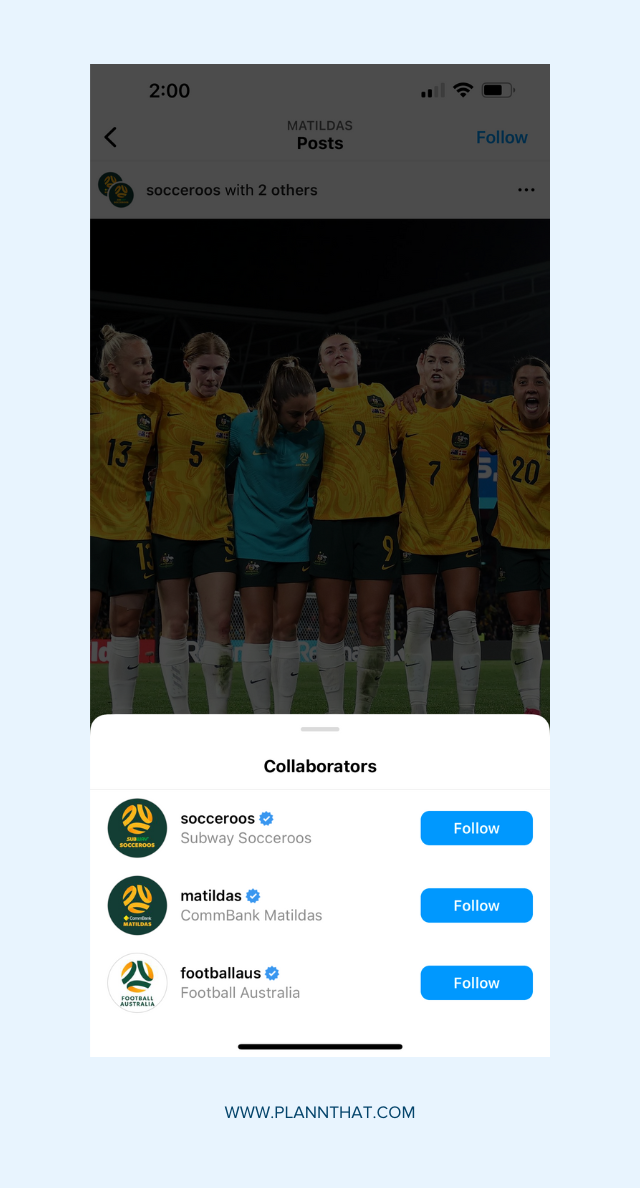 Instagram's co-posting feature has been on the scene for a while. But with the introduction of more co-authors boosts the exposure and engagement of your co-created content. 
Allowing for co-creation offers an effective way for brands to partner with content creators or customers to produce authentic and engaging content that resonates with their target audience, while also reaching fresh, diverse audiences. 
Instagram allows users to add music to feed posts
The team from Instagram aren't done yet. In fact, they've just released a new feature to that means you can now enhance your feed by adding a soundtrack to your carousel posts. 
Adding song lyrics to your caption is so 2016 with this new feature. You can now capture a mood and bring life to your feed by simply linking a soundtrack to your post that will play on a loop.
Similarly to Reels, users can browse Instagram's music library or pick from saved tracks. There are also tailored song recommendations if you're stumped for ideas.
While there's limited information about this new feature, we expect it will boost the engagement potential of static content and will give you a chance to get creative and express your personality through non-video content. 
These features will make it a lot easier for businesses, brands, and content creators to extend the life of their content on Instagram, helping you tap into new pools of users (and potential customers). 
YouTube adds a new TikTok-like extension to discover new music 
Finding new music on social media can often be a challenge. But YouTube has just launched a new discovery tool 'Samples' to make that process just a little easier. 
The Samples tab acts as an extension of the YouTube Music platform by offering a curated feed of seamless short-form video segments based on your individual taste profile.
Sound familiar? That's probably because the platform mimics TikTok's vertical feed model where users can scroll through bite-sized content with just one swipe. 
Although similar, 'Samples' differs from TikTok in that it shares and recommends music-related content only and focuses on using short video clips to entice users into exploring long-form content for the artists they like. 
Better yet, the new feature is easily integrated with the 'Shorts' feature where you can head straight to the track and discover what content has been made using the song and even create your own.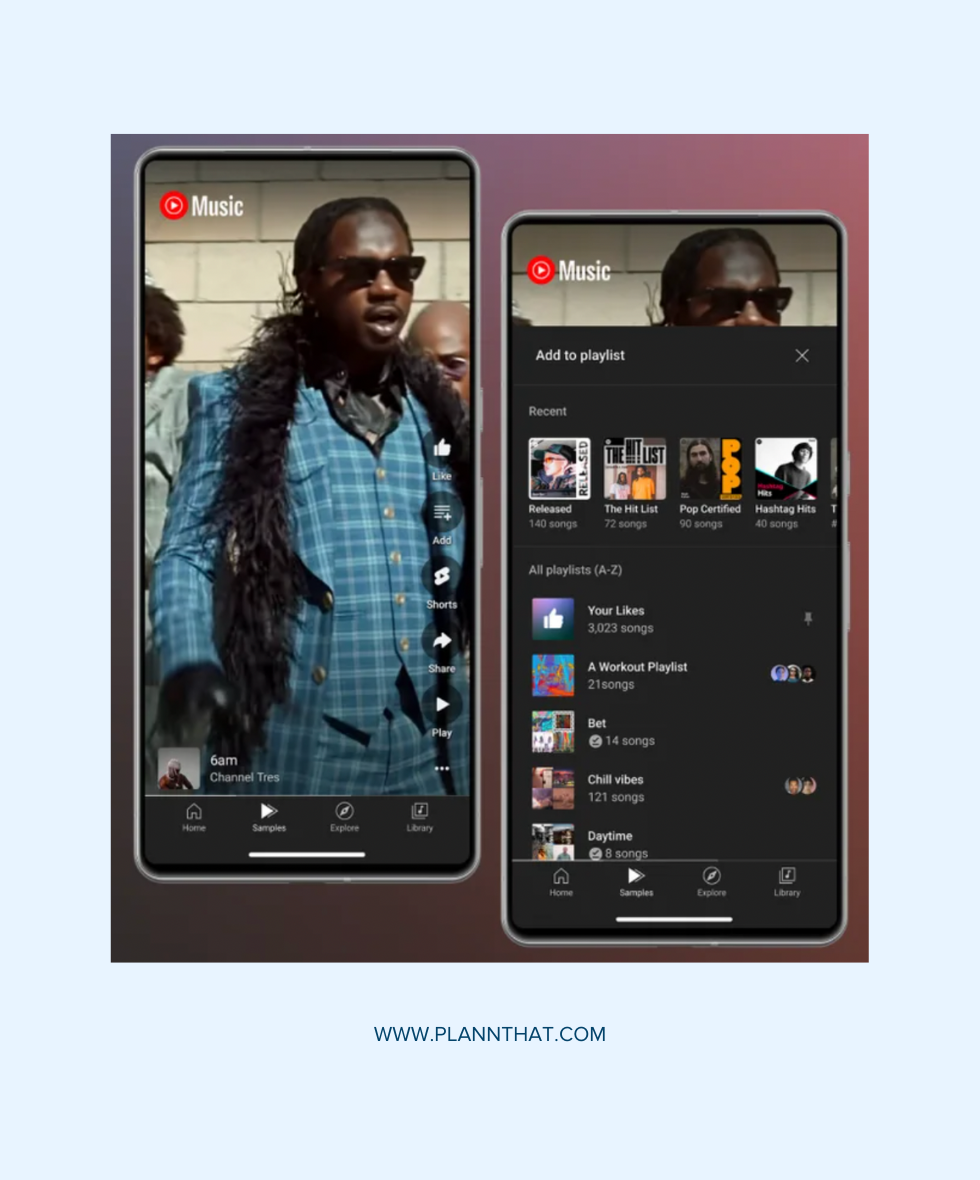 We're definitely seeing more platforms copying TikTok's content model as of late so it's hard to say whether 'Samples' will take off.  What we know for sure is that Samples will take the guesswork out of discovering new music and opens up an opportunity for artists to reach a wider audience and establish a YouTube community. 
Meta tests out multi-advertiser ads across Instagram and Facebook 
For all the shopaholics, you're in luck (or maybe your wallets aren't) with Meta trialling and gradually rolling out a new ad format across their platforms. 
The current ad format across Instagram and Facebook allows for both photo and video content. But this latest update means that Meta will be curated multi-advertisers ad experiences. This means you'll be served product recommendations from multiple brands in one ad placement. 
Currently, Meta is trialling the new format across: 
• Facebook Feeds
• Video on Facebook
• Facebook Stories
• Instagram feed
This means that Meta will now allow multiple advertisers to showcase their products or services within a single ad experience. Users will be shown a carousel of offerings from various brands within a single ad unit.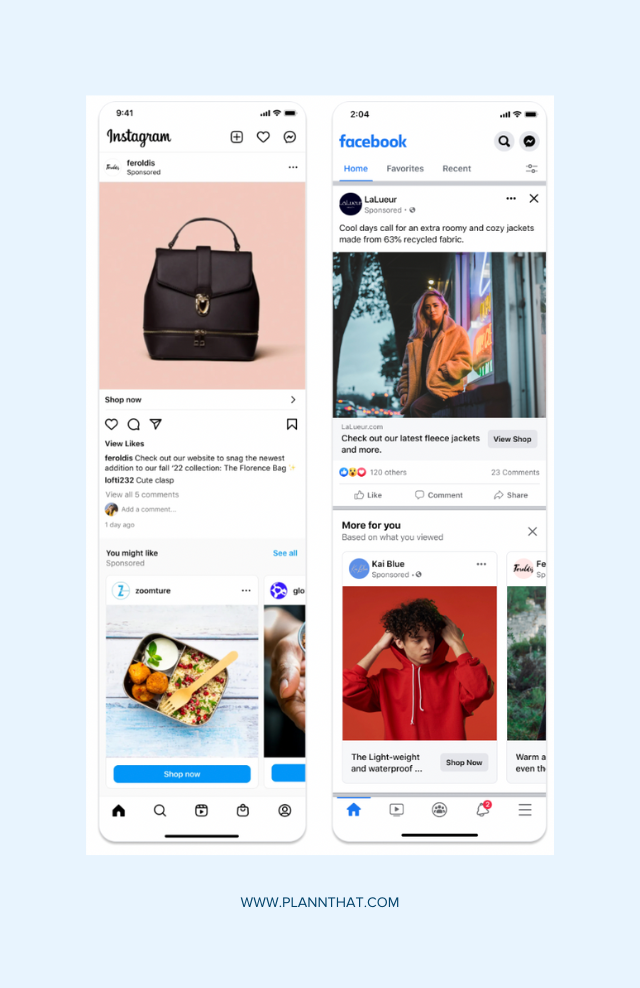 The innovative format shows us that Meta is experimenting with their paid advertising algorithm and are looking for new ways to curate the feed experience for users. 
Ready to supercharge your success on social media?
Looking for an all-in-one content creation suite that allows you to manage your social media channels effortlessly? From mapping out your strategy and designing your graphics to saving plug-and-play hashtag sets, you'll find everything you need inside Plann. 
Go on, and redeem your 7-day free trial of Plann Plus. If you don't like it, keep using Plann for free!