Did you know that June 30 marks Social Media Day? This is an annual global event to celebrate the powerful impact social media has had on our lives, from providing us with non-stop entertainment to helping brands and businesses market their products and services. 
In honor of Social Media Day, we thought we'd use this day as an opportunity to showcase our favorite tips, tricks, and best practices for all of your favorite social media platforms. 
From TikTok to Pinterest, we reveal the social media tips you need to boost your reach, skyrocket your engagement rate and drive sales.
TikTok Tip: use trends to your advantage
We all know and love TikTok because of the trending audios, formats, and discourse that appear on the platform each day. TikTok videos provide us with constant entertainment, with the audio we love on the platform even becoming entrenched in our minds for weeks to come. 
If you're a brand, business, or marketer, then your success on TikTok lies in you taking advantage of trends to boost your reach and engagement. 
What does that mean? Take some time each day to scroll the For You page (FYP) and find different trending sounds and topics and jump on them straight away. That way, your videos are more likely to land on the FYP, boosting your organic visibility and driving engagement. 
Plus, we recommend going lo-fi and shooting your TikTok videos on a phone camera, without a fancy production to deliver authentic and personal content that will most resonate with your audience. 
After all, some of the most viral videos tend to be raw and unfiltered, while tapping into the latest trends.
Facebook Tip: use Facebook Messenger for customer service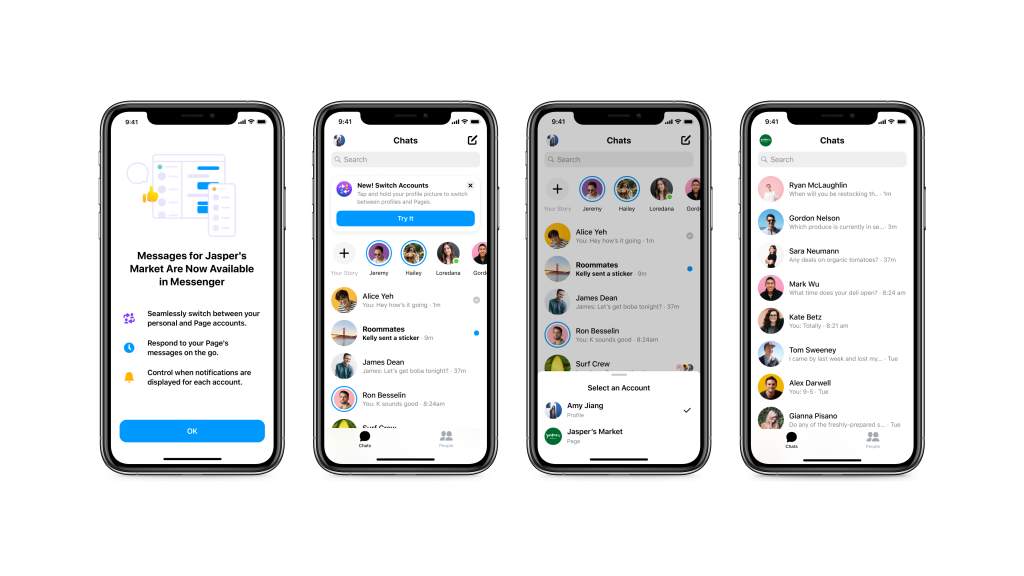 Are you using Facebook Messenger for your brand or business? If not, then listen up.

53% of consumers say they're more likely to buy for a business they can message on social media and 60% of consumers use Facebook for customer service. 
Our top tip for Facebook? Make Messenger a priority and use it as a real-time customer service channel.
There are plenty of ways you can use Facebook Messenger for your customer service needs to build relationships and trust with your customers, and even speed up the sales journey. Plus, more and more people are using social media platforms for customer service requests instead of going to emails. 
Here are some powerful ways you can improve your customer service through Facebook Messenger:
Use automated responses for FAQs:

instant FAQ replies ensure all your customers are receiving a response to their questions swiftly (even when your team aren't online), while you can focus on more complex questions.  

Set away messages:

out of office? You don't want to leave customers hanging and wondering whether they're going to get a response from you. Make sure you set up away messages to let your customers know you're not ghosting them. 

Use personalized messages:

if you're looking to provide a more personalized and authentic customer experience, then add the personalized feature when you're setting up automatic replies. This will deliver customer messages with their name, even though a chatbot is responding to them. 
Instagram Reels Tip: use on-screen text and captions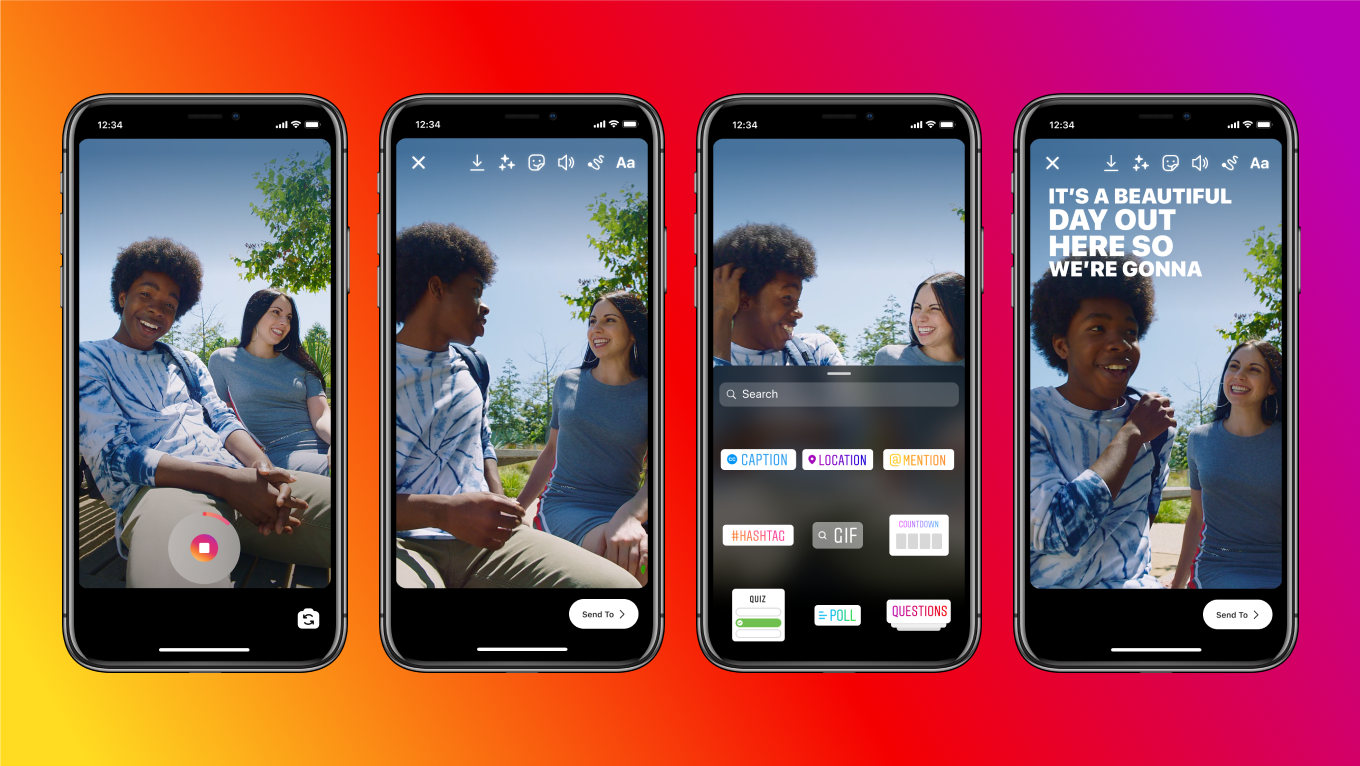 Did you know that 69% of videos are watched without sounds? That's right, most people scrolling on Reels are watching videos without any audio. And, while trending audios boost your Reels' reach in the algorithm, the sound isn't as important for the video content on Instagram as it is for TikTok. 
That's why you've got to add on-screen text and captions to your Instagram Reels. This step not only makes your Reels more accessible to those with hearing difficulties but it ensures people casually scrolling through the Reels tab quickly understand the main topic of your video. 
Instagram makes it super easy for you to add captions and text with the Closed Caption Sticker, which automatically transcribes the audio in the Reel.
Having on-screen text and closed captions on your Reels videos also boosts the social SEO of your videos, meaning people searching for the keywords related to your Reels will be delivered your content.
Instagram Feed Tip: harness user-generated content (UGC)
Making our way over to Instagram more generally, if you're not using UGC in your content strategy, it's time to make it a priority. 
The influence of UGC is truly like no other, with 79% of people saying UGC highly impacts their purchasing decisions in comparison to only 8% saying celebrity or influencer content influences their purchase intention. 
That's why it's never been more important to use UGC in your social media strategy. We're already seeing many Gen Z and millennial audiences turn away from ad-driven content and actively seek out more organic content that actually showcases real people highlighting the benefits and real-world use cases of products. 
Plus, more and more people are turning to social platforms to research shopping information and inspiration instead of heading to traditional search engines like Google, which ultimately boosts your reach and engagement and boosts your conversions too. 
So, how do you tap into UGC on Instagram? If you're a product-based business, try sending your products out to niche content creators in exchange for a Reel or photo. If you're a service-based business, use video testimonials from clients or candid behind-the-scenes videos of your services to build social proof and tap into UGC. 
YouTube Shorts Tip: repurpose long-form videos into vertical ones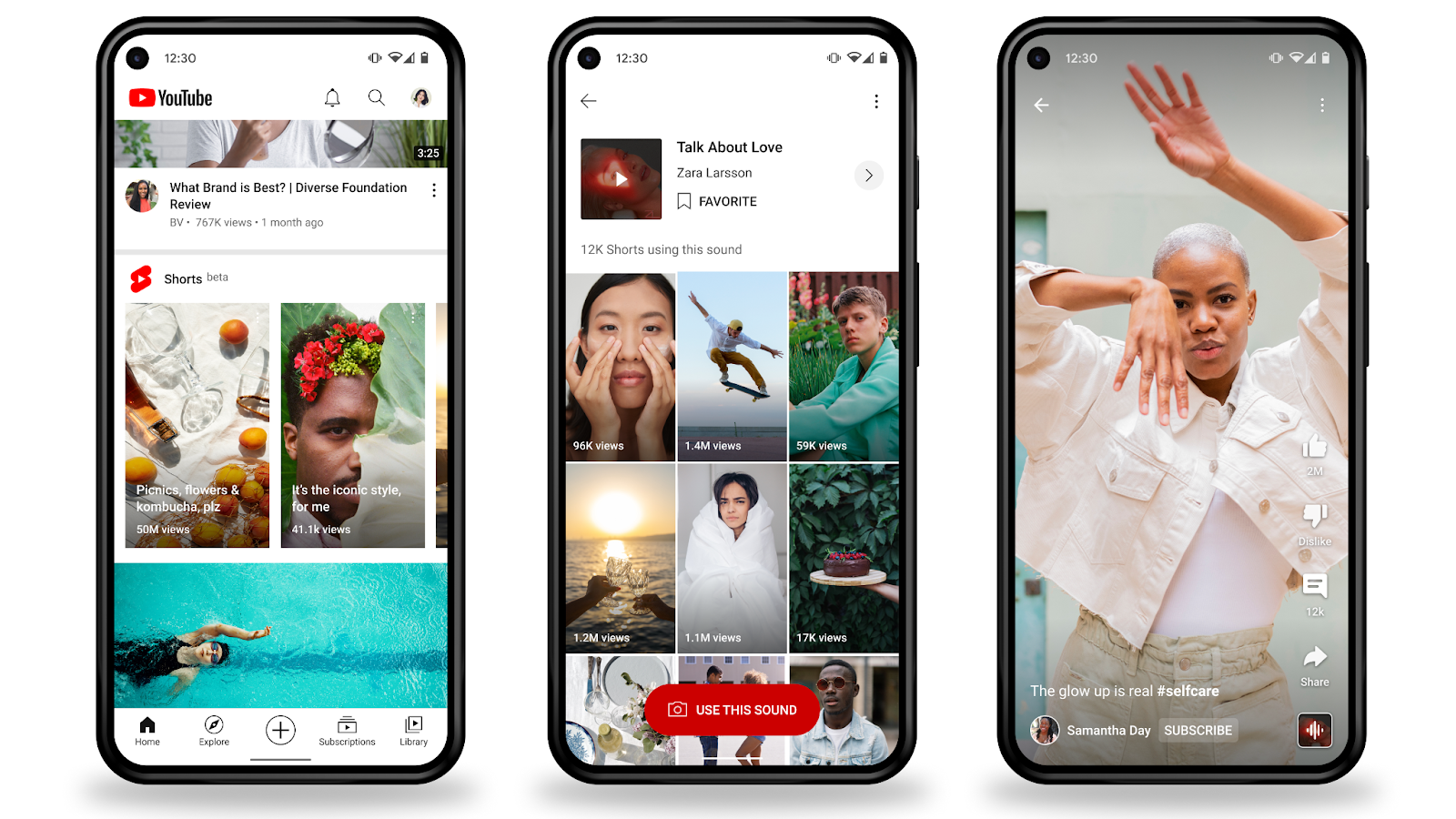 Repurposing and cross-posting content across platforms is a game-changing social media hack, saving you hours of time and energy and improving your workflow. Well, repurposing content doesn't just apply to different platforms but applies to transforming long-form content into short-form, vertical videos. 
If you're already using YouTube as a social media channel, then all you have to do is take the most interesting and engaging parts of your long-form content and turn them into bite-sized pieces of content for YouTube Shorts. And, you can add different a call to action that directs viewers to your main channel to watch more.
Pinterest Tip: use organic, aesthetically pleasing content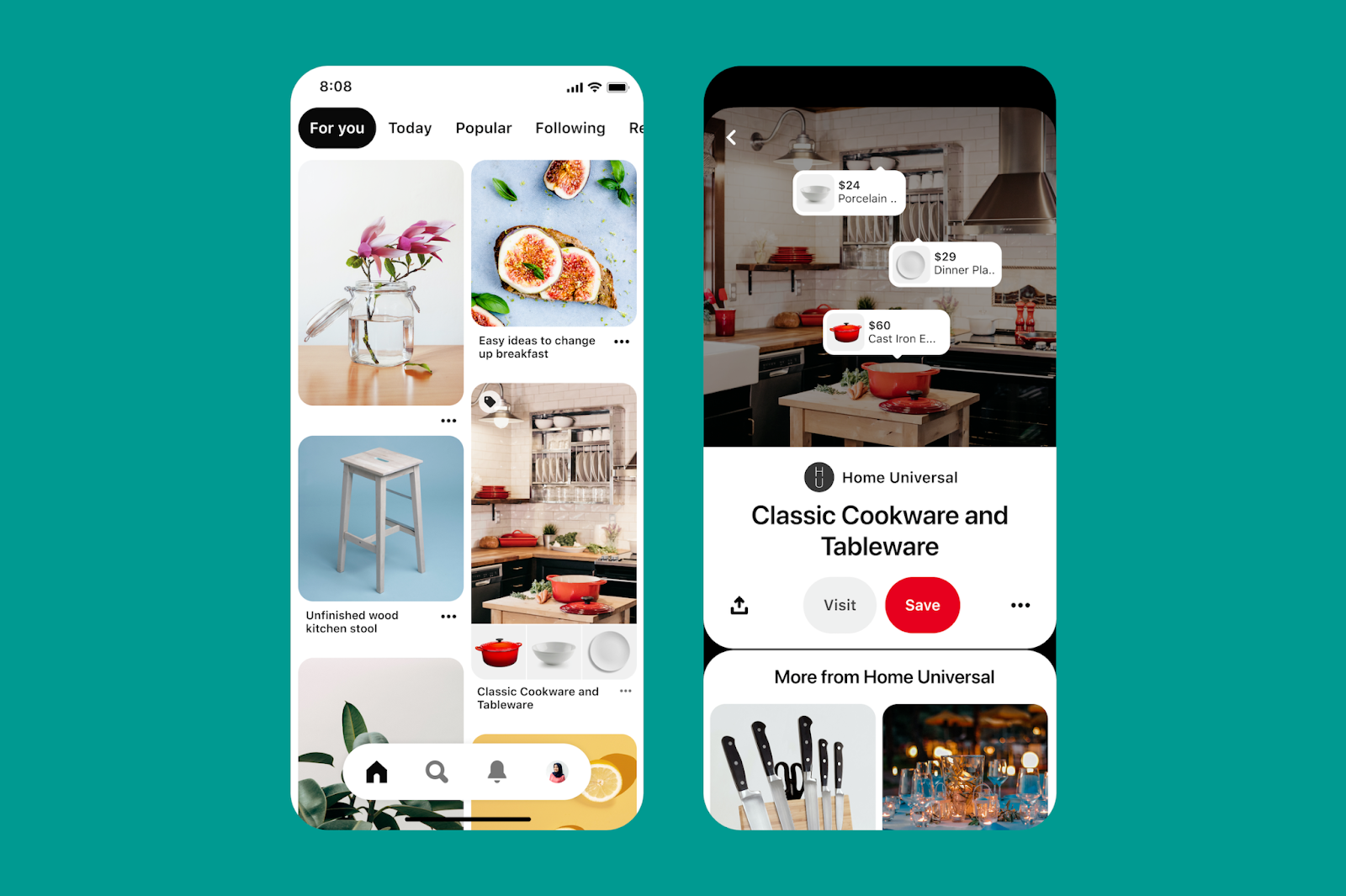 Pinterest is the home of aesthetically pleasing, organic content that helps us find inspiration. But, beyond just being the happiest place on the internet, it's also a place where you can drive sales and boost the organic reach of your content. 
In fact, 85% of weekly Pinterest users have made a purchase just from Pinterest Pins by brands and 97% of Pinterest searches are unbranded, meaning you don't have to spend money on ads. Instead, you can create high-quality organic imagery and videos about your products and services. 
Our top tip for creating Pinterest content that leads to conversions is to make use of Pinterest's social selling tool which allows you to set up a Pinterest Catalog with your products. And, brands that make use of this feature receive 5 times more impressions on their product pins than brands that don't.
LinkedIn Tip: don't just use link posts, turn them into carousels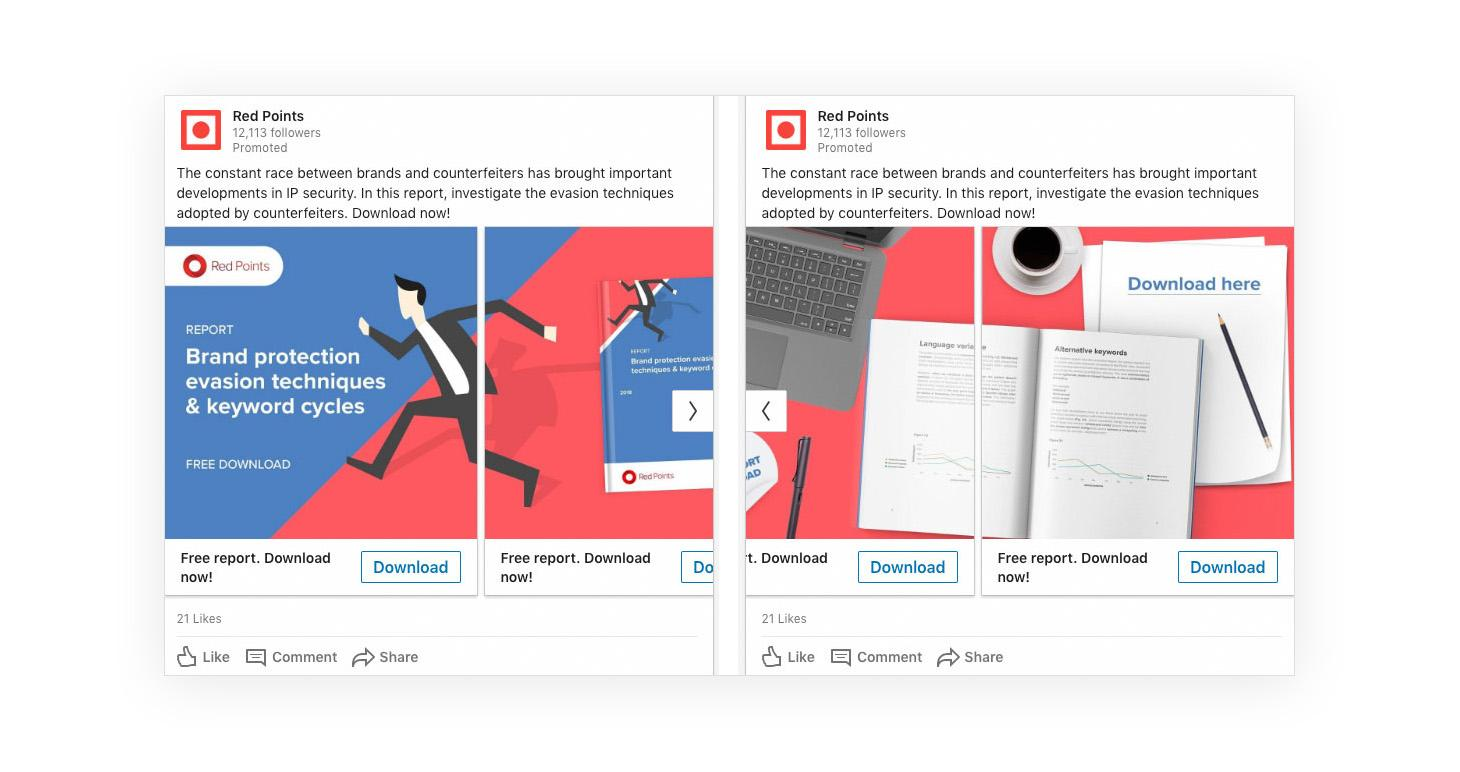 LinkedIn is the preferred platform for B2B marketing and it's the leading platform for lead generation.
So, how do you create content on LinkedIn that achieves your goals? When you're strategizing and creating content on LinkedIn, it's important to remember to keep your content diverse and engaging. Don't just use text-only content or link posts but create content with visual elements too. 
That means, you should include carousels and static imagery alongside your text posts to maximize your visibility and engagement. In fact, using images in your LinkedIn content delivers a 98% higher comment rate in comparison to text-only posts. 
Our top tip for creating high-quality carousel posts on LinkedIn is to save your images as a PDF instead of a PNG and upload them as a document. That way, you're ensuring your content will display in the right dimensions and make it super easy for your audience to follow along. 
Ready to supercharge your success on social media?
Looking for an all-in-one content creation suite that allows you to manage your social media channels effortlessly? From mapping out your strategy and designing your graphics to saving plug-and-play hashtag sets, you'll find everything you need inside Plann. 
Go on, and redeem your 7-day free trial of Plann Plus. If you don't like it, keep using Plann for free!