TikTok is the go-to social media marketing platform for almost 5 million businesses, big and small. And that app's popularity is only continuing to grow.
Understanding how to get the most out of TikTok marketing can help you tap into new audiences and boost your visibility your local area. When you use TikTok effectively, you can boost reach, drive engagement, and gain brand-new customers!
Wondering how you can make the most of TikTok to market your small local business to new customers? Follow along to get started now!
The Power of TikTok
Since its launch in 2016, TikTok has quickly climbed to the top of the ranks, dominating the social media scene.
Driven by fast-paced short-form video content, TikTok allows users from around the world to build engaged online communities. For small businesses, TikTok represents a unique growth opportunity. Business owners can use the app to communicate directly with consumers, share their latest offers and boost their visibility in specific geographic areas.
TikTok offers many benefits for local businesses. The platform makes it easy to reach diverse users with even a low marketing budget. Simply shoot raw, candid video content on your smartphone, use TikTok's in-app editing features and add a caption to start seeing results.
In this way, TikTok makes social media marketing more accessible than ever before!
How to Create a TikTok Account for Your Business
TikTok business success starts with choosing the right account type. With a TikTok business account, you can access a range of business features that support growth and ongoing content creation.
To get started:
Step 1: First, navigate to the TikTok dashboard, and sign up for an account. Set up your username, contact details, and basic account information by following the prompts.
Step 2: Once your account is live, select the profile button at the bottom of your screen.
Step 3: At the top of your profile page, tap the menu icon, and navigate to settings and privacy.
Step 4: Click manage account to access your account type options.
Step 5: Select switch to business account, and follow the instructions to finalize.
With a business account, you'll gain access to:
• Creative guidance for TikTok brands
• Advertising tools and functionalities
• Seamless brand linking tools
• Huge commercial music library
• Performance and audience data insights
• User-friendly business suite interface
Developing a Marketing Strategy
Next, you're ready to start developing your TikTok strategy! This is your chance to connect with other users and produce content that attracts new customers to your local business.
It's important to establish a strategy that aligns closely with your business goals and the purpose your brand is intended to serve. Your marketing campaigns should respond to the needs and interests of your target audience.
As a local business owner, you need to consider the best ways to engage a local audience using the TikTok platform. This may mean using keywords for search engine optimization or turning on location settings for geography-based algorithm reach.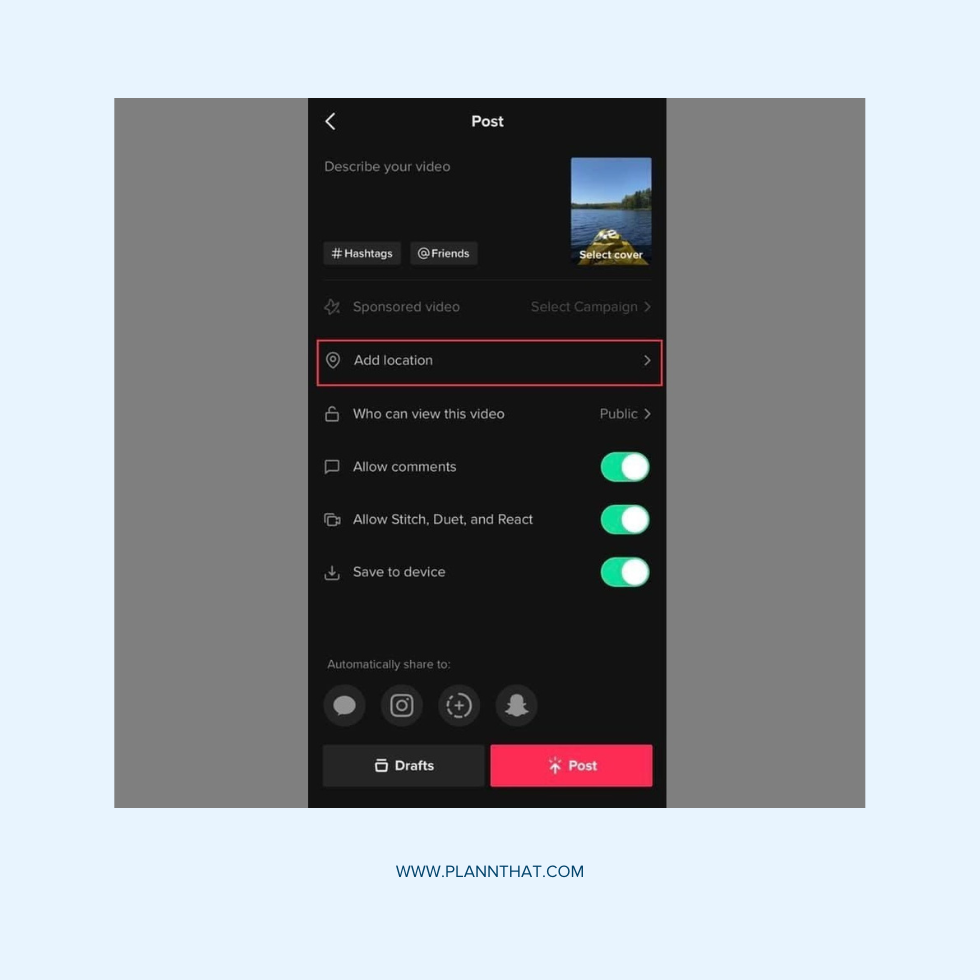 So, what should you keep in mind when developing your TikTok strategy as a local business:
• Connect with other local businesses on TikTok: collaborating and joining forces with other small business owners in your area is a great way to reach more customers on TikTok. That could be running competitions or giveaways together or running a weekly content series where you spotlight and shout out a local business you love in your area.
• Use geo-tagging to broaden your reach: as a local business, reaching customers in your local area is a major priority. So, make sure you're adding a unique location tag to every video you share, whether that's your exact store or business location or the suburb you're based in.
• Harness hashtags to get your content seen by a wider audience: plus, make sure to do your research and find which location-specific hashtags other businesses are using in your area. By adding these tags to your videos, you're making it easy for relevant local audiences to discover your content and your brand on TikTok!
Top Tips for Engaging Content
Engagement is everything on social media, and TikTok is no exception! If you want your small business to thrive, you need to produce TikTok videos that make users care about your brand.
Understand Your Audience
Like other social media platforms, TikTok works best when you know your audience well. By developing your understanding of who you're marketing for, you can begin to market more effectively.
Understand consumer pain points, and offer practical solutions to help. Look for ways to capture your audience's attention and target potential customers who are interested in what your small business can offer.
Join In With Trends
TikTok trends can provide you with a great entry point on the app, all while offering an endless pool of content ideas.
Use trending audio to maximize content reach, and participate in hashtag challenges that relate closely to your niche. Create new videos that respond to what's going on in your local community and what your customers are searching for, and don't be afraid to collaborate with other users.
Include Calls to Action (CTA)
A clear call to action is essential in providing your audience with a clear opportunity to engage. A strong CTA can even help you optimize conversions and turn followers into buyers.
Every time you share a new TikTok video, include a call to action that tells users how to respond. Invite people to visit your website or purchase a product. Ask questions your customers can answer, or consider launching a TikTok trend of your own.
Promoting Your Account
The key to gaining traction on TikTok is to lead your engagement. Encourage relevant users to find and engage with your account by taking the first step to start a conversation. This can be a highly effective organic marketing technique.
Alternatively, TikTok also offers a variety of paid advertising options. You can start promoting your TikTok account, or even a single TikTok video, to boost reach and increase visibility for your business.
The benefit of paid TikTok promotions is that you can use the app's in-built advertising tools to specifically target users in your local area. TikTok ads can be especially helpful if your business operates primarily from a physical location with limited ecommerce capacity.
Measuring Success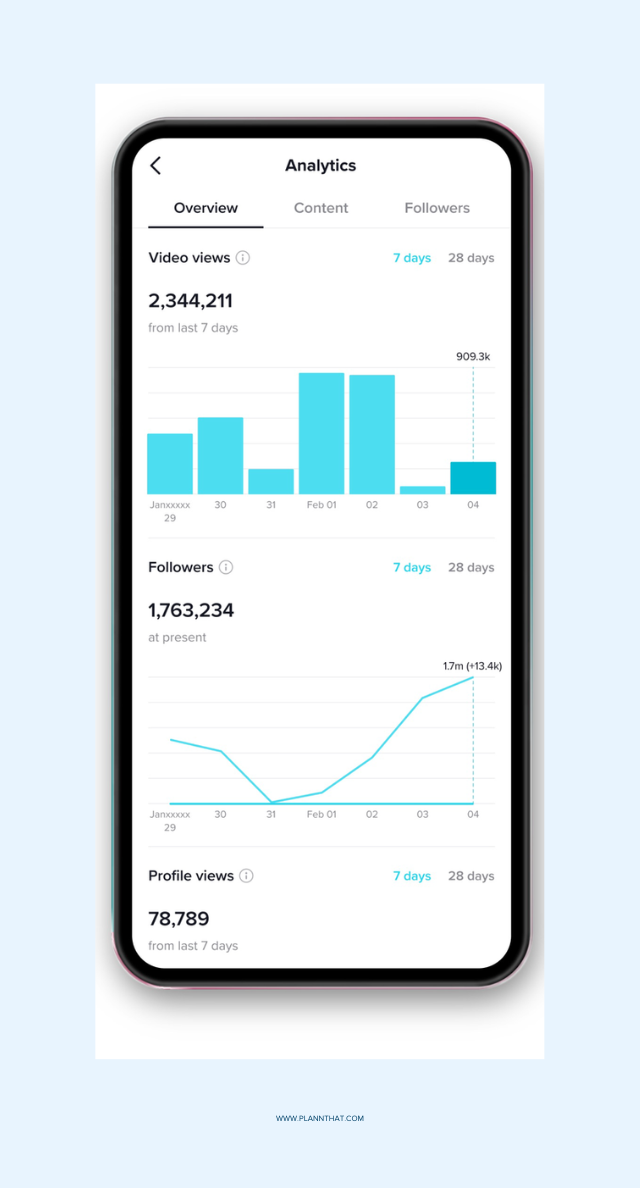 The work doesn't end when your TikTok business account is up and running. You'll need to use data insights to track your content performance and measure marketing success.
On TikTok, business accounts come with access to a native analytics suite, accessible via your profile settings. Using this interface, you'll be able to evaluate audience demographic information, along with performance stats for your videos and your account as a whole.
TikTok insights can even help you find patterns in user behaviors related to your account. You'll be able to identify your most popular videos and determine the impact of TikTok in drawing relevant, interested customers to your local business.
Plann for TikTok
Ready to start using TikTok for your local business? Don't go it alone! Get started with the best social media management software on the market! Sign up for a free 7-day trial of Plann Pro to begin.
With Plann, you can easily strategize, create and auto-post your TikTok videos like a pro. Plus, our in-depth analytics allows you to effortlessly track what is and isn't working, putting you on the path to TikTok success as a small local business owner.