*crickets*
Is that the sound of your Instagram account?
Welcome.
You're not the only one to take an Instagram break that left you with dwindling engagement metrics, no reach, and feeling unsure of what to do next.
The good news? You don't need to start a new Instagram account, mass delete posts or start posting multiple times every single day.
There are a few tips and tricks to whip your Instagram account back into shape and get it into even better condition than before.
Here's how to revive a dead Instagram account (even if you haven't posted in months!)
How to Revive a Dead Instagram Account
Bring your dead Instagram account back to life and get users engaging and commenting on your content! These tips will help you re-earn your favour with the algorithm and boost your engagement.
Warm Up Your Dead Instagram Account
Here's the thing.
When your Instagram account is hanging on for its life, you need to give it a little tender, loving care.
But that doesn't mean it's all about you.
To get the Instagram algorithm back on your side, engage with other accounts on the platform.
• Comment on content from other creators or businesses in your niche.
• Follow relevant hashtags and engage with the posts.
• Reach out to your followers and leave likes and comments on their feed posts and Stories.
• Reply to comments and DMs.
• Use Stickers to create more engaging Stories for your personal or business account.
The raison d'etre behind your thumb bashing?
Instagram is built around creating a community. The more the algorithm sees you actively creating conversations and fostering engagement, the more it will like you.
Plus, the accounts you're engaging with will most likely return the favour, helping revive your dead Instagram account.
Choose a Posting Schedule and Stick to It on Instagram
While you're warming up your account, consistency is the next step in your comeback tour (and will help you gain all the followers).
That begins with creating a content strategy you can execute for longer than a week.
What is the best way to overcome your fears of commitment?
1. Choose a post frequency you can handle
2. Make it a non-negotiable
3. Batch creating your Instagram posts
If you know two Instagram Reels per week is the max of your capabilities, lock it into your schedule. Brainstorm eight Reels ideas for the month and set aside time to batch-create everything in one day.
Or decide on a day for shooting, editing, and then scheduling your posts in Plann.
Speaking of Plann, that leads us to the next tip: creating a content calendar.
Create a Content Calendar

The trick to posting consistently? Having a Plann.
A great content calendar follows content buckets.
What's that? The main themes for your post content.
For example, let's say you're an astrologer; your content buckets for the month might look like this:
• Weekly transit updates
• Astrology memes
• Tips on how to read your birth chart
• Promotional post to book a reading with you
The trick with creating your content buckets? Post audience-oriented content.
Create content your audience wants to see from you that is on brand and highlights why you're the best in your niche.
Not sure where to start? Download our free monthly content calendars, packed with done-for-you caption starters, repurposing tips, high-performing hashtags and so much more!
Jump onto Trends with Reels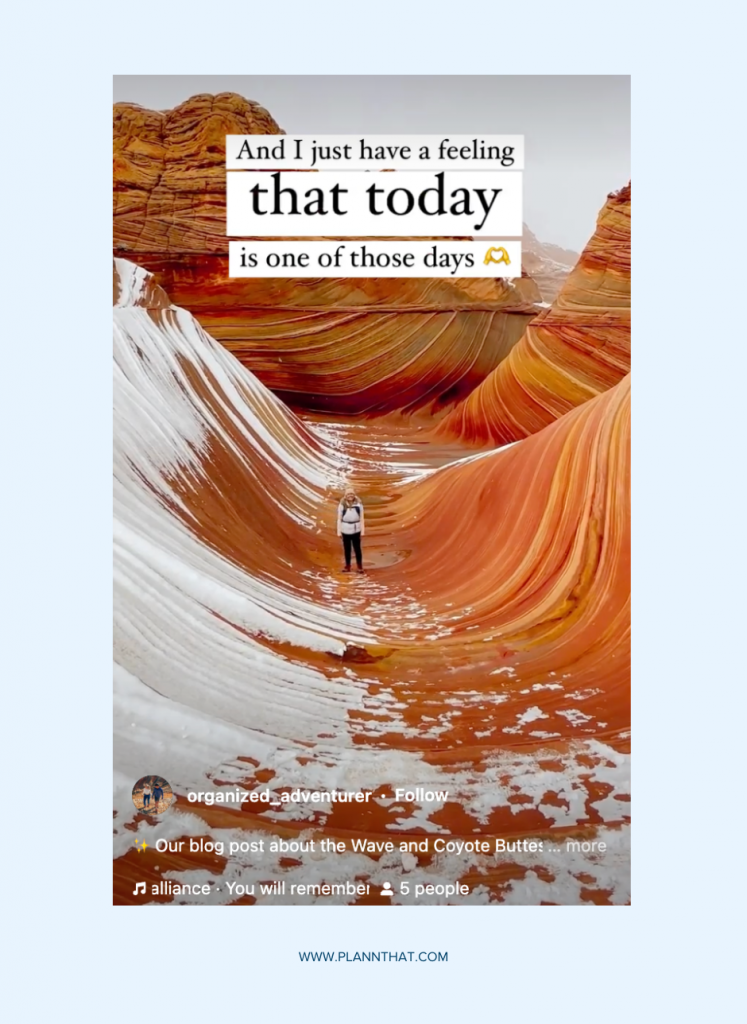 What is the quickest way to revive dead Instagram accounts?
Reels. These short, punchy pieces of video content allow you to bring your followers behind the scenes of your brand, learn more about what you do and even build trust with your business. Pretty powerful stuff, right?
It's the content type the platform is pushing the most, and it has the two things you need:
1. Reach
2. Engagement
…But you can't post any 'ol Reel, cross your fingers and hope it will go viral.
Throw in a dash of viral strategy by jumping on trends, and you're on the right track to attracting your target audience and gaining followers who care about your content.
Spend time browsing Reels and saving trending sounds or video ideas you can put a twist on for your niche. By creating a "content bank", you're taking the stress out of looking for ideas when planning your content calendar.
Plus, if you hop on trends at the right time (i.e. as it starts gaining momentum), you increase your chances of going viral before everyone moves on to the next big thing.
Need a hand getting started with Reels? Download our ultimate guide to Reels (packed with insider tips to help you make this video content work as hard as you do).
Analyse Your Top and Worst Performing Content
The final step in reviving your dead Instagram account is data.
Open up your Insights tab, navigate to your content, and start analyzing your top and worst-performing content by:
• Likes
• Reach
• Saves
• Shares
• Views
Soon, you'll begin to notice a clear pattern.
Maybe your 5-minute cooking tutorials are trending, and your grocery hauls reduce your engagement rate.
Whatever it is, follow your data to create more engaging content your followers want to see.
Want an even easier way to track how your Instagram content is performing? Dive into Plann's in-depth Instagram analytics. See your performance metrics at a glance, discover your account's best posting times and even filter your posts by your top color swatches and brand palettes.
We also reveal your engagement rate for every single post that you share, uncover powerful insights about your hashtags and allow you to filter your reports to only the metrics that matter to you. Plus, you can compare content performance across multiple platforms to see where you should be investing your time and energy!
Ready to Revive Your Dead Instagram Account?
Sign up for a free 7-day trial of Plann Pro today, revive a dead Instagram account, and post content your followers want to see.
Once you create your account, you'll have access to dozens of features that'll help you revive a dead Instagram account like:
• Done-for-you content calendars
• High-performing hashtag sets
• Trending audios
• Content strategy ideas
…and so much more!
If you're ready to gain followers, generate more engagement and take your Instagram presence to the next level, you need an all-in-one social media suite (like Plann) by your side.