With the year wrapping up, it seems like every social media platform is introducing last-minute updates and releasing exciting new features. 
So you don't miss a beat, we've rounded up a stack of new updates from your favorite social media platforms, including a bunch of LinkedIn updates, new and improved marketing tips from TikTok just in time for the silly season, and new guidelines for content creators on YouTube. 
Ready to dive in? Let's go! 
You can now schedule posts via LinkedIn 
Back in August this year, it was reported that LinkedIn was testing out new scheduling posts features, but according to Matt Navarra, it seems LinkedIn is now rolling out the feature. 
Previously, if you wanted to schedule content in advance, you'd have to use a third-party platform (like Plann) but since Instagram recently announced its new in-app scheduling feature, it seems LinkedIn is following suit. 
TechCrunch is reporting that scheduling works three months in advance with text posts, videos, and images but LinkedIn plans to expand the feature to other content forms such as LinkedIn Groups and Pages. 
According to Matt Navarra, the feature is currently only available for Android and LinkedIn web users only, so stay tuned for more details and updates about this new feature. 
LinkedIn has added new tools and updates for Company Pages Competitor Analytics dashboard
Newsletters have become pretty popular on LinkedIn, allowing Company Pages to create their own newsletter via the LinkedIn app. With newsletters, Company Pages can build communities around topics that their customers are most interested in with recurring Articles that members subscribe to. 
At the end of November, LinkedIn announced that they have expanded their newsletter feature by giving Company Pages more options to increase discovery and visibility like SEO titles, descriptions, and tags in newsletter uploads. 
Plus, LinkedIn has also made some new and improved updates to the LinkedIn Pages Competitor Analytics dashboard which helps you understand what your competitors are up to and how you can differentiate yourself as a brand. 
Here's what you can do with the new features
• Track follower growth, engagement rates, and recent posts: this gives you an idea of what your competitors are talking about and how members are responding to those posts. Essentially, this can inform your own social media strategy on LinkedIn. 
• Find out trending topics and content from competitors: stay up to date on what's relevant in your industry by finding out about trending topics from competitors and implementing them into your own content. 
Instagram is testing out more features that look like BeReal
Earlier this year we reported that Instagram was working on its own version of BeReal called 'IG Candid Challenges.' But, it seems Instagram is changing the name to 'Glimpse Stories' in recent screenshots from app researcher Alessandro Paluzzi who first reported on IG Candid Challenges.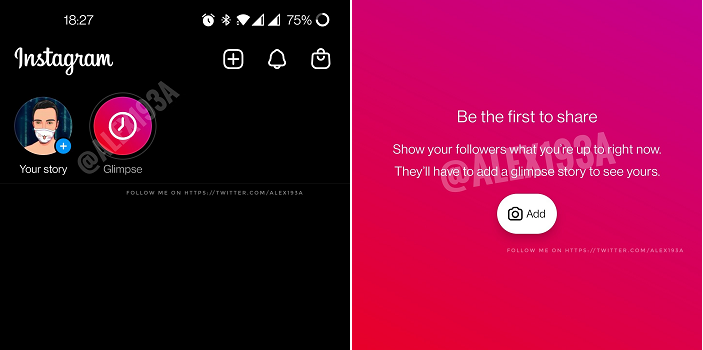 Just like BeReal, users will be able to post and share an image or short video on their stories with their front and back camera, and only people who also added a Glimpse Story can see yours. 
What makes Instagram's own version, Glimpse Stories different from BeReal is the 'challenge' element of posting at a specific time of day when you get a notification. Currently, it seems that users will be able to share their Glimpse Stories at anytime they want but stay tuned for updates when the feature is officially rolled out. 
TikTok has made new updates to its Marketing Partners platform
If you're a brand or business looking to take your TikTok marketing strategy to the next level (especially in time for the holiday season), then TikTok has you covered. 
TikTok officially launched its Marketing Partners platform back in 2020 which hosts a bunch of ad tech tools to help brands with their TikTok strategy. But, last week they expanded the platform which is now separated into six categories including: 
• Creative
• Commerce
• Sound
• Measurement
• Effects
• Campaign Management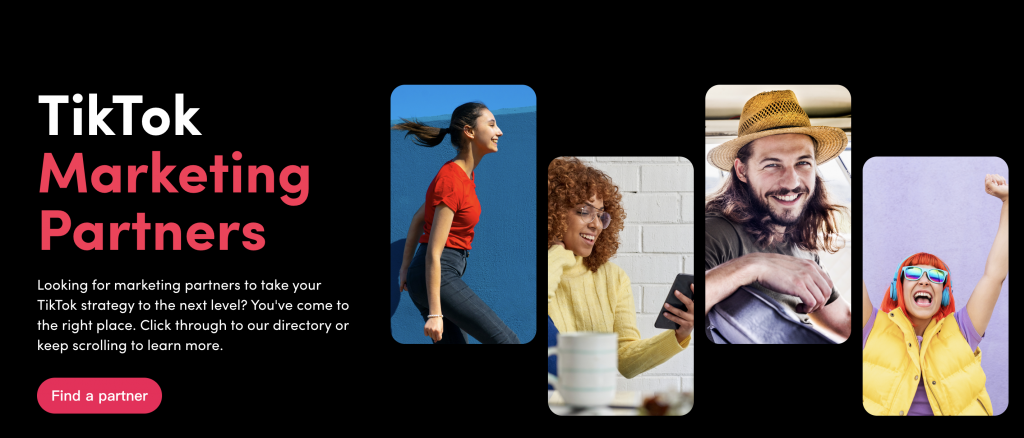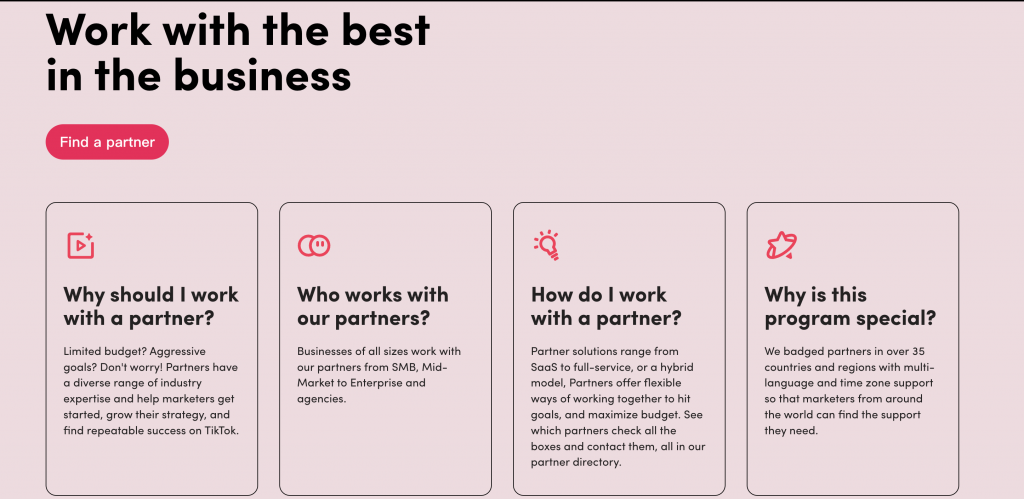 Through the Marketing Partners platform, you can access direct help with your TikTok marketing from 186 endorsed providers from 35 countries, including brands like Salesforce, Shopify, Ignite XR and Kantar. 
Meta introduces new privacy updates for teens on Instagram and Facebook
Just in time for the new year, Meta has announced a stack of new privacy updates that protect teens using Instagram and Facebook. The biggest change is that all Facebook users under 16 (or 18 in some countries) will default to more private settings when joining Facebook.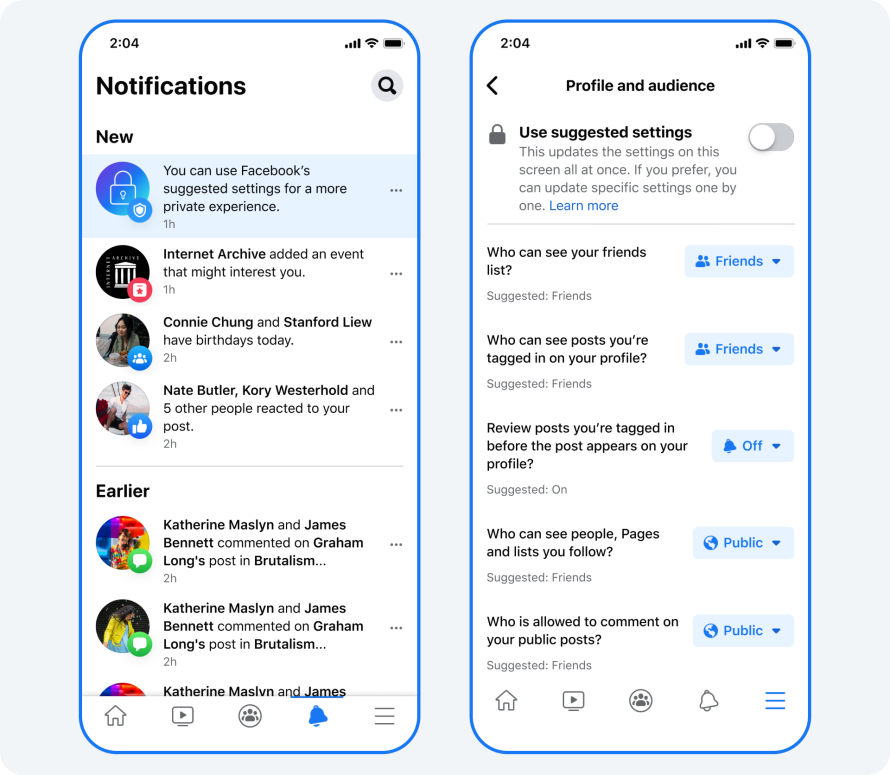 For teens already using Facebook, Meta will encourage them to choose more private settings for
• Who can see tagged posts
• Reviewing posts they are tagged in before it even appears on their profile
• Who is allowed to comment on public posts
• Who can see their friends list
• Who can their followers including people, Pages and lists
YouTube have updated their monetization guidelines
For any creators out there, YouTube has recently made an update to their Advertiser Friendly Guidelines which basically gives guidance on what content is and isn't eligible for monetization. 
Here's what the new guidelines say:
• Harmful or dangerous acts: acts or stunts that are deemed dangerous or where are minor is participating or a victim isn't eligible for monetization. 
• Violence: content with dead bodies (with no context) and game violence directed at real people aren't eligible for monetization. 
• Adult content: monetization for video thumbnails that contain adult links, bad language, and adult content is not allowed. 
• Drug-related content: content that displays drug use or mention of drug use in gaming content isn't eligible for monetization. 
• Inappropriate language: all profanity is now being treated equally by YouTube, meaning it won't be differentiated based on severity. But, words like 'hell' and 'damn' aren't being considered inappropriate anymore and you can monetize content with profanity after the first 8 seconds. 
• Enabling dishonest behavior: this new rule is designed to stop the increase of prank videos where people impersonate store employees and will trigger demonetization. Cheating in video games by using hacking software is also off-limits. 
Ready to supercharge your success on social media in 2023?
Looking for an all-in-one content creation suite that allows you to manage your social media channels effortlessly? From mapping out your strategy and designing your graphics to saving plug-and-play hashtag sets, you'll find everything you need inside Plann. 
Go on, and redeem your 7-day free trial of Plann Plus. If you don't like it, keep using Plann for free!