Are you ready to level up your photography career in 2023? You've come to the right place! There are so many great software tools that can help you along the way.
Using just a few online tools and platforms, you can take control of your photography portfolio and start producing better photos than ever before. There's never been an easier way to grow your photography business and reach new clients and fans around the world.
Here at Plann, we want to help talented photographers like you leverage digital tools for success. That's why we're teaming up with our friends at CloudSpot to recommend our top online software picks. Let's get started!
How Online Tools Can Help You Level Up Your Photography
Online tools for photographers are designed to help your photos achieve their full potential. Whether you're sending images to clients or sharing content on social media, great software can help you put your best foot forward.
Beyond improving the quality of your photography, many online tools allow you to explore new professional opportunities. From marketing your photography content to building a portfolio, anything is possible with the right digital tools on your side.
By using a range of software solutions, you could turn your photos into the start of an incredible business venture. Selling prints or offering photography services in your local area? Good online tools can help you achieve all your goals!
The Best Online Tools for Photographers in 2023
Wondering where to find the best online tools for photographers in 2023? Look no further! Here are some of our favorite digital tools and platforms and what we love about them.
Plann Social Media Scheduling
Price: Plans ranging from free to $129+ per month
Plann is the ultimate social media scheduling tool. But it's so much more than that. Plann allows you to create a clear, cohesive brand calendar that shows off your photography skills and allows for a strong marketing strategy, all while supporting you as you strive to improve. Helping you optimize SEO and instantly share content to any social media platform, Plann is one of the top must-have apps for photography greatness.
Best features:
• Premium social media scheduling tools
• Professional editing options
• Strategic planning and data tracking
• Hashtag management and caption ideas
• Team collaboration tools built in
CloudSpot Gallery Tools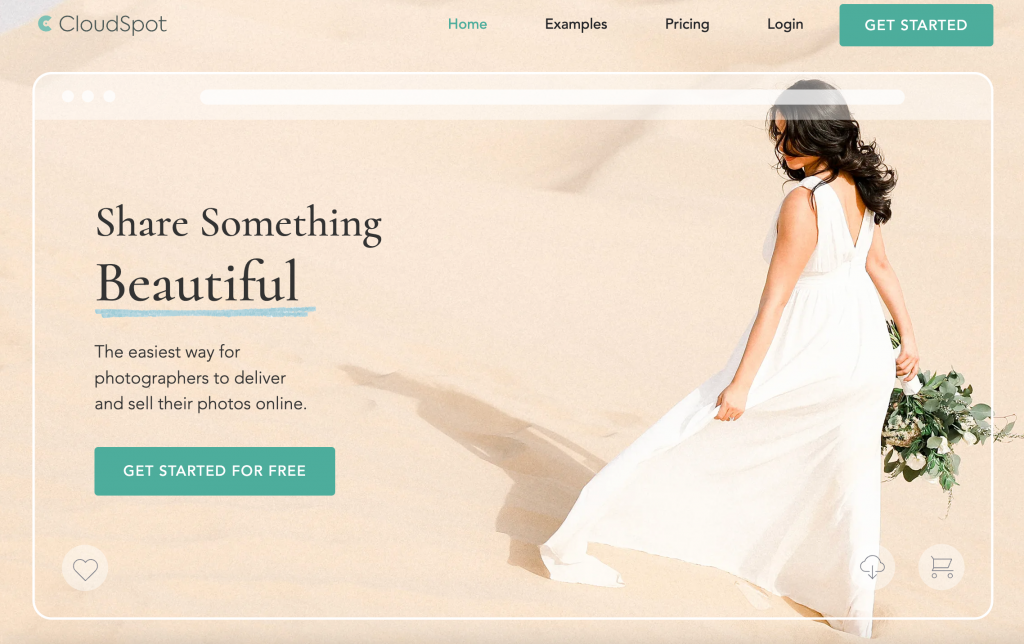 Price: Plans ranging from free to $34 per month
CloudSpot is essential for any photographer! Allowing you to create beautiful photo galleries and communicate directly with your clients, there's nothing this system can't do. Using CloudSpot, you can provide an immersive shopping experience that makes it easy to manage image sales. Plus, you can make the most of an online photography portfolio or even create your own mobile app!
Best features:
• User-friendly photography galleries
• Easy photo storage and portfolio curation
• Digital storefront and client communication
• Instant download for simple photo delivery
• Native shopping tools with no hidden fees
Lightroom Photo Editing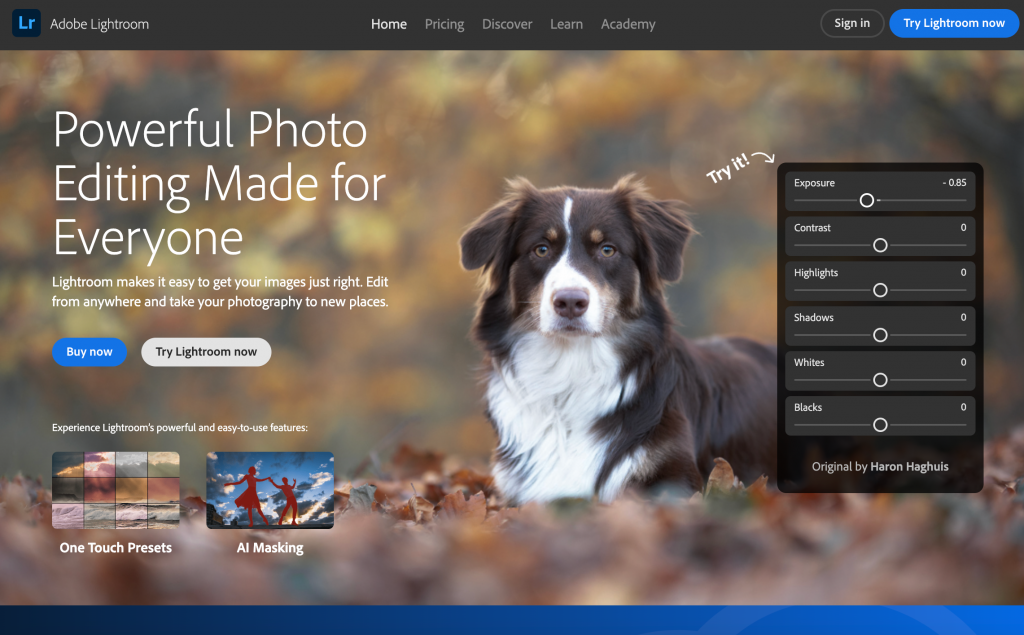 Price: From $18 to $36 per month
All photographers need a good photoshop solution! Lightroom editing software makes it possible to curate your photography and create a clear brand style that shows off your skills. Offering intuitive editing tools and a diverse online photography community, Lightroom has everything you could wish for and more. It's never been easier to photoshop your images and achieve your photography dreams. Simple!
Best features:
• Professional-quality photoshop editing
• Helpful online courses and education
• Photo albums stored in an online system
• Easy download and sharing options
• Mobile, desktop, and website compatibility
Canva Graphic Design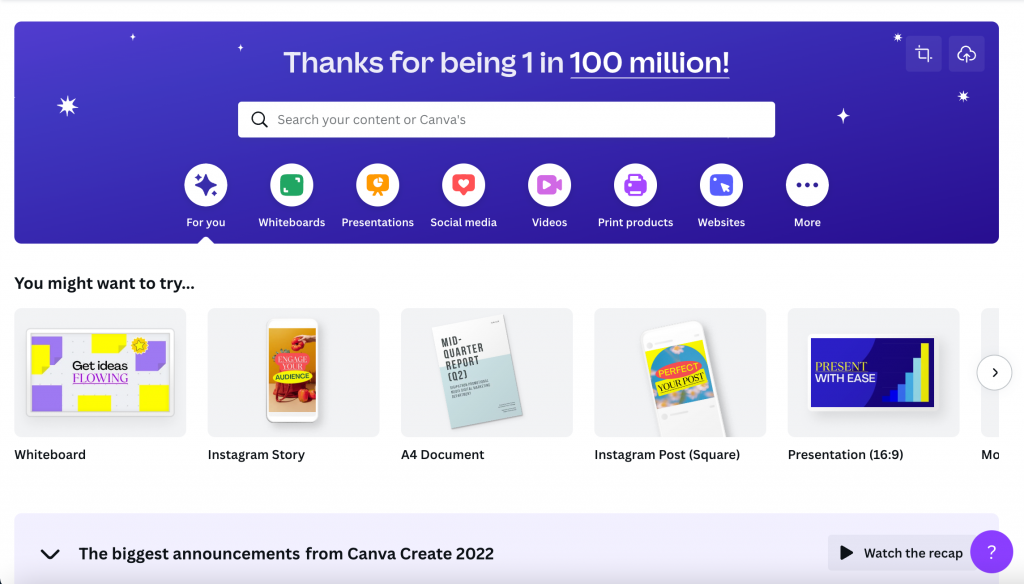 Price: Plans ranging from free to $209.90 per year
Designed to make graphic design accessible for all, Canva is a must-have for all photographers! The system allows users to upload and edit images, producing high-quality designs tailored for digital use, including social media distribution. Canva's templates accommodate all social media platforms and include static and video posts alike. Whether you're resizing an image or producing an animation, Canva can help you!
Best features:
• Beginner-friendly graphic design tools
• Free icons, elements, and graphics are available
• Social media post-creation templates
• Unlimited designs for any platform
• Mobile and desktop compatibility
Squarespace Website Builder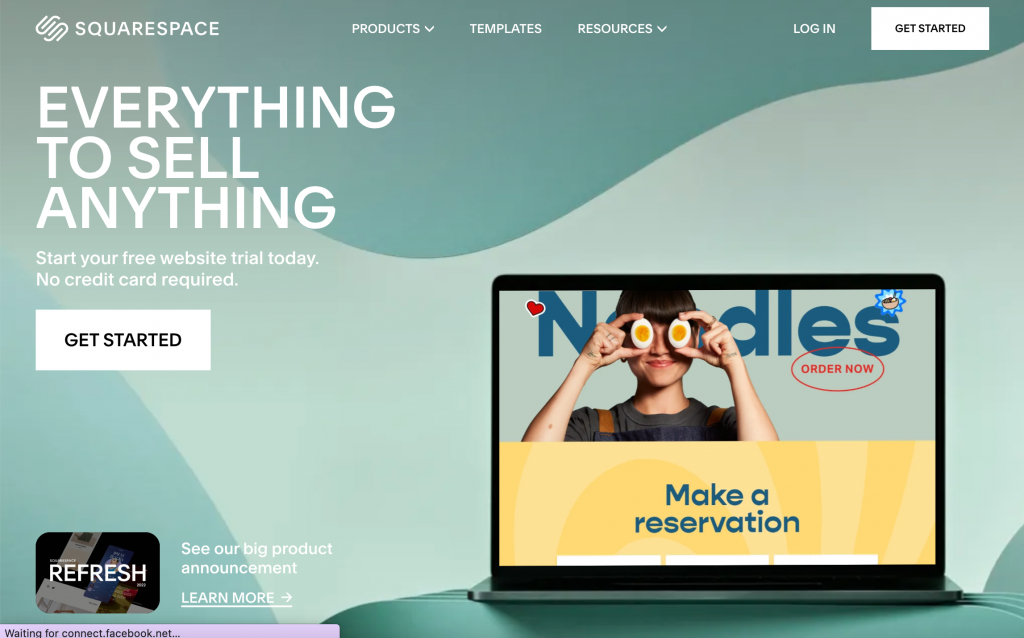 Price: Plans from $16 to $52 per month
Squarespace is an easy-to-use website builder, allowing you to create an online presence for your photography brand. Using Squarespace, you can design your aesthetic and advertise your photography services or prints. You can also use the platform to take control of sales, invoicing, marketing, and more. Talk about an all-in-one solution!
Best features:
• User-friendly no-code website design
• In-built eCommerce and marketing tools
• Blog and store integrations available
• Diverse website templates on offer
• Exclusive membership options
MailChimp Email Marketing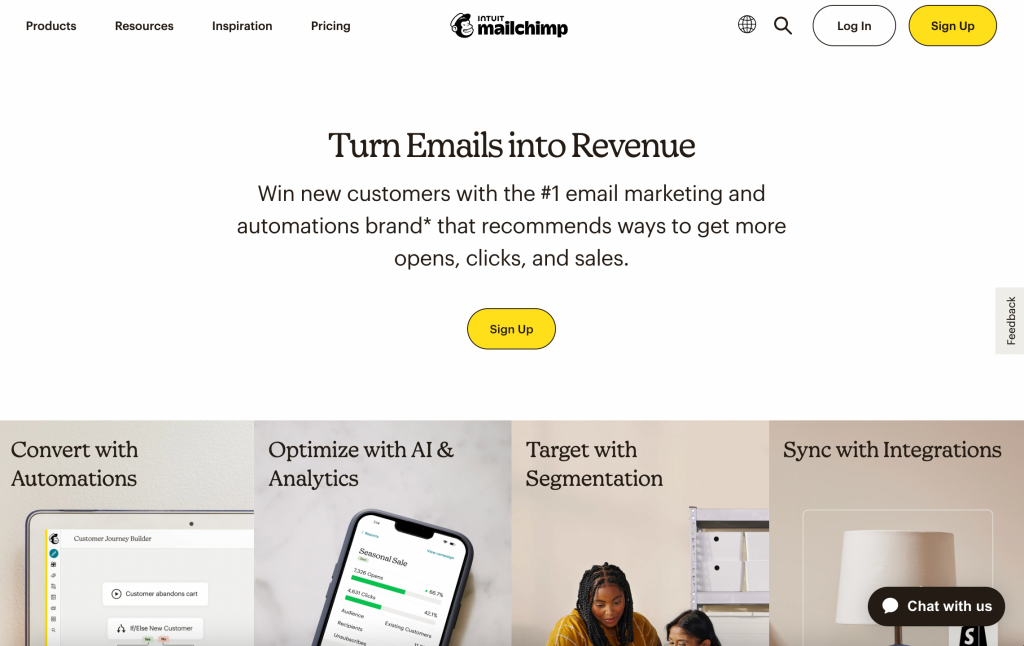 Price: Plans from free to $476.57 per month
MailChimp is a premium email marketing tool! Helping you automate marketing emails, MailChimp offers AI technology and a simple design that support easy communication. The platform allows you to set up and manage client liaison, improving your business professionalism and allowing you to share files, photos, and ideas with just the click of a button.
Best features:
• Various digital integration options
• Automatic email management
• Advanced analytic information
• Custom email templates on offer
• Artificially intelligent growth pathways
Unsplash Image Library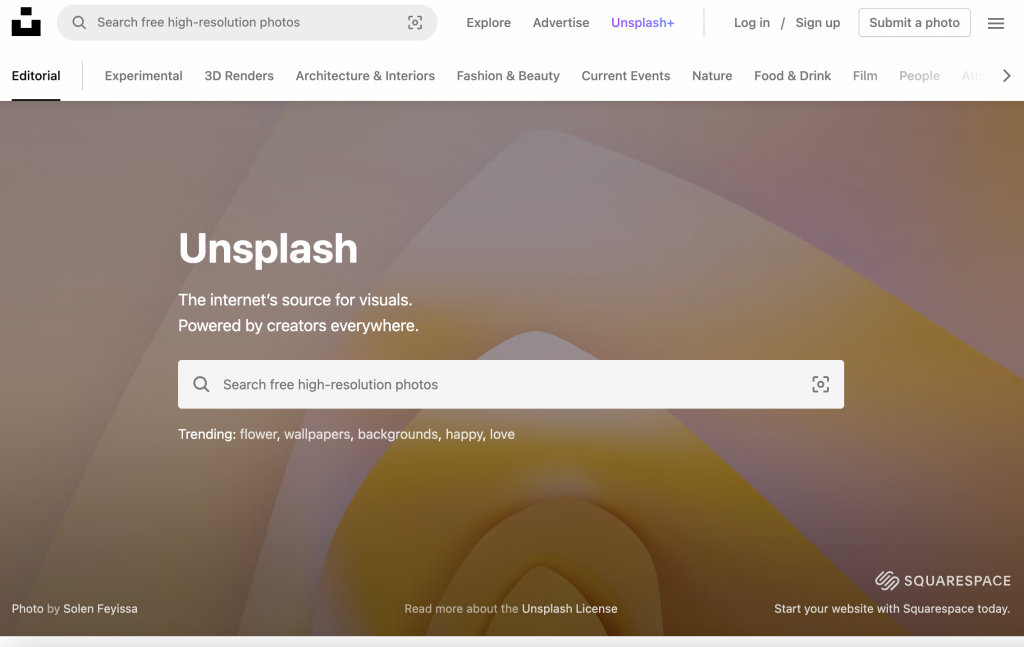 Price: Plans from free to $6 per month
Unsplash is home to high-quality professional photography images! Offering a full royalty-free stock image library, Unsplash is a great place to turn to if you need extra visual content to support your brand strategy. Even better, Unplash allows photographers to share creative content. You can upload your photos to Unsplash and expand your reach, all while tracking downloads using your account metrics.
Best features:
• Royalty-free stock image library
• Easy photo download and use
• Open call for photographers
• Advanced contributor data tracking
• Integrations with leading software platforms
Check Out the Plann x CloudSpot Integration
If you're keen to get started with the best digital tools and optimize your photography, business, we can help! Sign up for a free 7-day trial of Plann, and integrate with your CloudSpot gallery for easy, expert social media management.