As of today, Instagram still remains one of the best platforms for business to grow their online presence. Every new feature that Instagram launches opens another gateway for businesses to get in from of their ideal audience.
In exciting news, Instagram recently launched Pinned Posts and it's yet again an important marketing tactic for your business to adopt.
In this article, we'll highlight what pinned posts on Instagram are, what makes excellent pinned posts on your profile, and the benefits they will bring to your online visibility.
Let's dive in!
What is a Pinned Post on Instagram?
Around June 2022, Instagram introduced a new feature where users can pin a maximum of three posts of their choice on top of their profile grid. Before pinned posts, another similar feature was launched where users can pin their favorite comments on the posts they shared.
With pinned posts on Instagram, you are in better control of the appearance of your profile grid. It's very simple to pin posts on Instagram:
Click on the three dots next to the post you've already done. It could be a reel or a simple post.
Click on the "Pin to your profile" option to mark it on the top grid of your profile.
While it might seem like a simple tool, the ability to pin up to three posts at the top of your grid is a powerful way to introduce profile visitors to your brand and curate the display of your Instagram grid.
Why Should You Pin Posts on Instagram?
Pinning posts on Instagram mean that these posts will be visible to others as soon as they visit your profile. For businesses, this can prove to be a handy feature. Pinning posts on your Instagram profile adds weight to the post and boosts its visibility.
Plus, it ensures new users are served the most valuable content from your brand right when they land on your profile.
Here's why your business needs to prioritize this new feature:
Pinned posts offer a curated introduction to your brand and ensure users know who you are and what you do after scrolling through your first three photos.
Pinned posts boost the reach and engagement of your most important pieces of content.
Pinned posts allow you to use content marketing to answer common FAQs, introduce your brand or explain your products and services.
Let's look at some strategic ways to use this feature for your business.
Ideas for Using Pinned Posts on Instagram
To decide which post you want to pin for your Instagram profile, you must first identify your social media objective.
Pinning posts on Instagram based on your marketing objective will help you get the most out of these pinned feed posts and ensure you pin posts that will move the needle for your business.
1. An 'About You' Post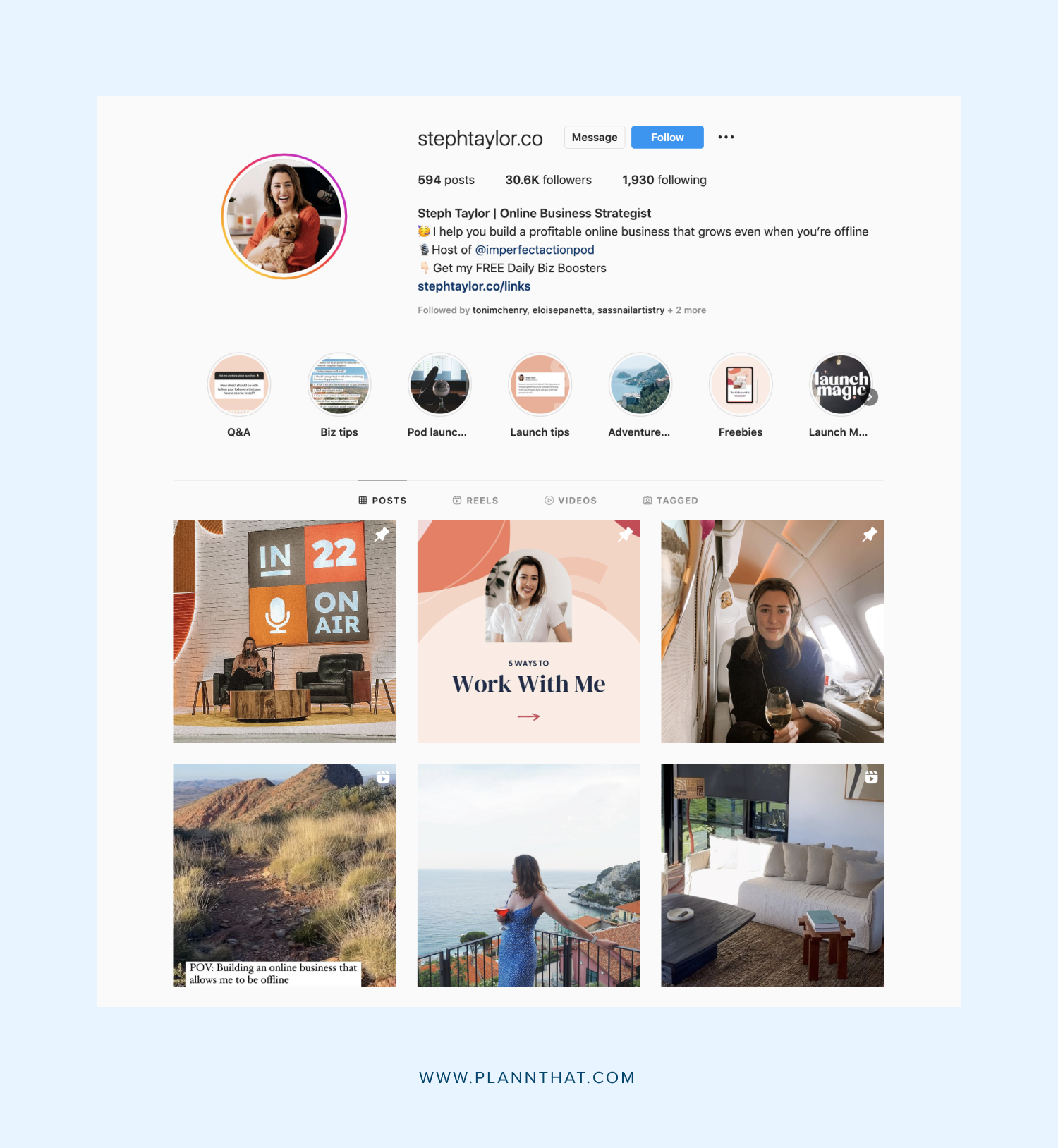 If you're a small business or a new brand, building awareness and trust is a top priority. Pinning an 'about us' post on Instagram is a smart place to start. Make a warm, engaging post that reflects your brand values, mission, beliefs, workplace ethics, and your team's energy to make users want to learn more about your company.
2. A High-Performing Post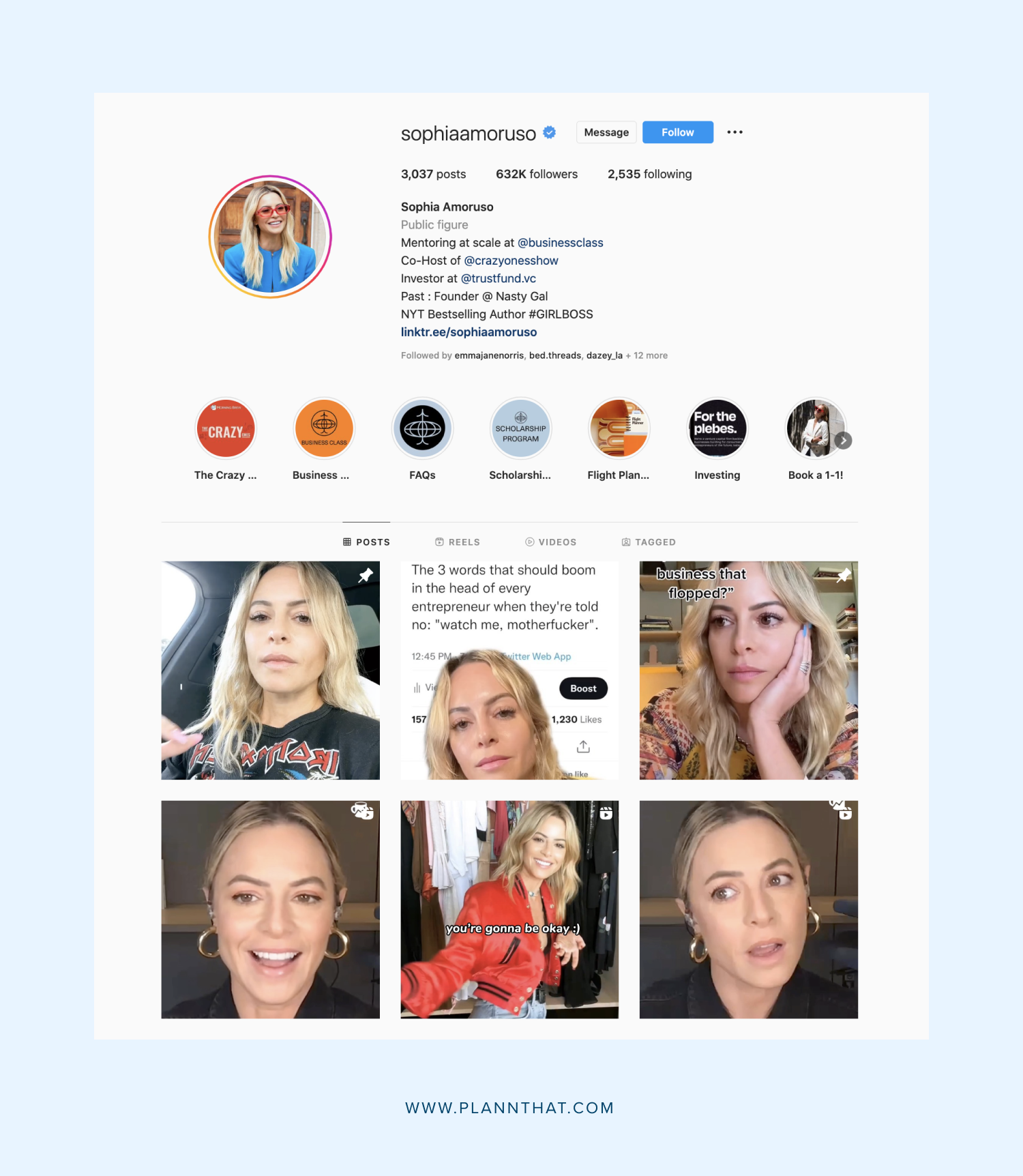 Do you have successful posts, reels, or videos with high engagement? Use these posts' popularity to your advantage and pin them if they have previously achieved good reach.
Why? Well, the strong performance of this content indicates that these posts are relevant and engaging to your current followers. When a new user lands on your profile, they'll see you're generating strong results and will likely be interested in this post, too.
Secondly, it works greatly in favor of Instagram's algorithm. The engagement numbers will continue to rise as long as you receive likes and comments since Instagram will keep promoting the post to other users.
3. A Recent Announcement Post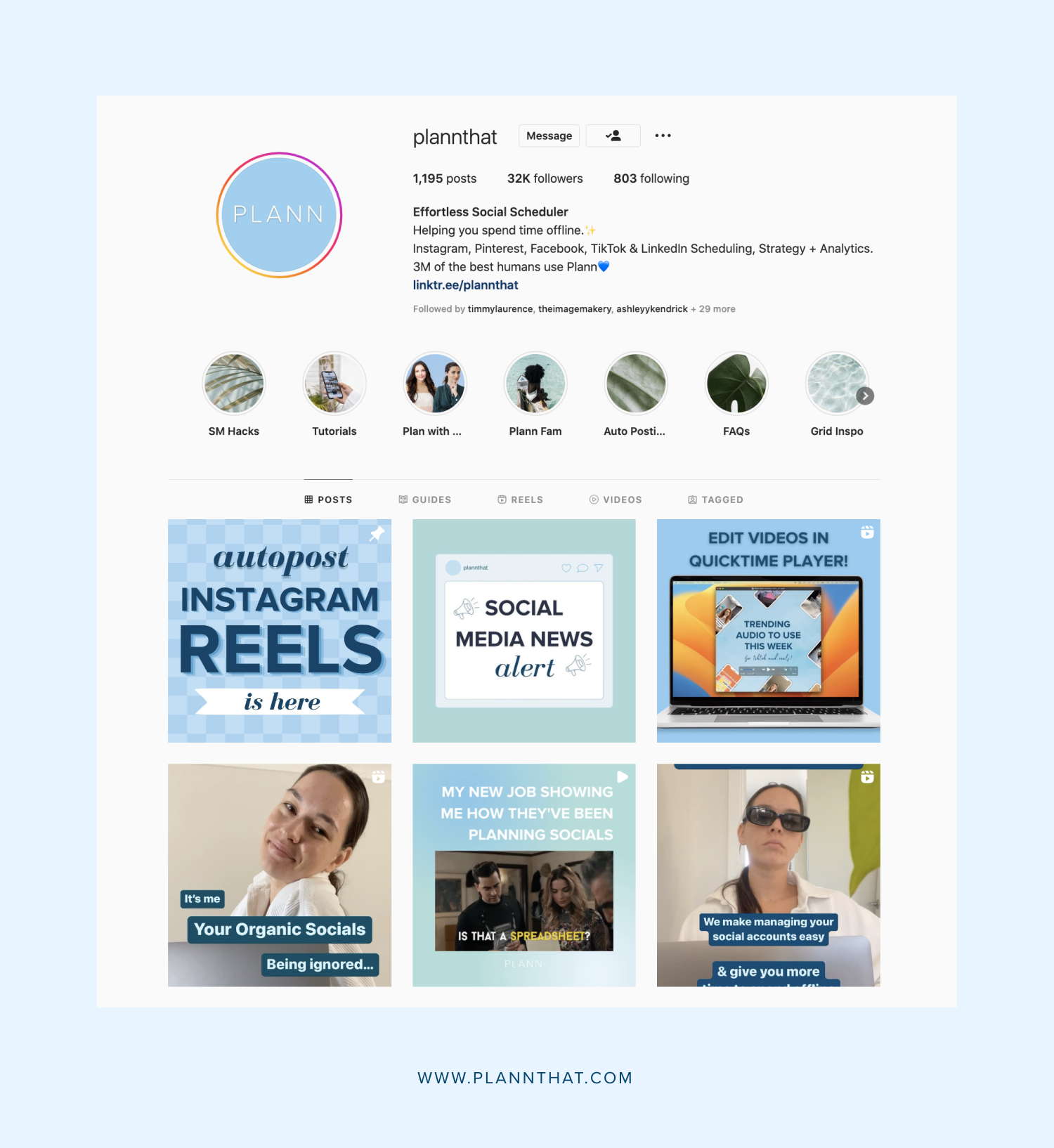 Pinning a post to your profile is a handy way to announce news or share important information with your users.
Whether you're releasing a new product, changing your opening hours or even hosting a flash sale, pinning posts can help you reduce the amount of DMs you need to respond to about the same topic.
Not only single image posts, but you can also pin Instagram Reels to your grid. This can be a handy way to craft dynamic video content about important news related your business.
Still stuck for ideas? Try these two pinned post ideas:
Use pinned posts to promote a new product launch, highlight a recent blog post or showcase a recent award win.
If you want to announce a sale bonanza, pin a carousel post highlighting all the great products with super saver deals.
4. Showcase Your Services
Highlight what you do, what you sell and the services you provide at the top of your profile.
This is a powerful way to quickly explain how your brand helps potential customers and gives users a speedy snapshot of whether your business is right for them or not.
Try creating a carousel that summarizes what you do in 10 slides or less. To boost your reach, why not create a Reel that showcases your services and harnesses a piece of trending audio?
5. Pinning 'First Impression Posts'
You want to keep profile visitors coming back to your highly engaging posts! One fantastic hack to achieve this is by pinning good first impressions posts at the top of your grid. This way, users will recall your post as soon as they see it at the top and share it with their followers.
For first-time visitors, this is a make-or-break post. It's very important to set the tone and establish what to expect from your brand's content. By carefully pinning the right posts to the top of your feed, you can instantly set a memorable first impression for your business on Instagram.
Once you pick a photo or video to pin to your profile, check back in the future to see if you need to refresh this content (an unpin a post before swapping to a newer piece of content).
Get Planning
Ready to level up your Instagram content game? With Plann, schedule your posts and go live with them whenever you want! Pin them at the top of your Instagram profile, and let those visitors keep coming.