The content you share on Instagram can make a big difference when it comes to optimizing your brand and showing off your photography skills!
Using Instagram, you can share your favorite photographs and start to build a digital portfolio that turns your Instagram feed into the perfect branding resource. The possibilities are truly endless!
But what should you do if you're out of content ideas?
Don't get stuck in an Instagram rut! We've compiled a list of some of our best post ideas for photographers who want to succeed on Instagram. Get ready to join the ranks of Instagram's most talented photographers.
How Instagram Can Help Your Photography Succeed
Instagram provides plenty of great opportunities for you to build an audience for your photography business! By working to curate your social media presence, you can start to generate interest in your photos and your photography business.
Over time, the content you share on your Instagram account can become a portfolio and a marketing tool. As you boost your reach and maximize engagement, you can use Instagram as a launching base for new professional opportunities. Awesome, right?
Your Photography Instagram Inspiration
If you're feeling a little stuck or confused about what to post on your photography account, you're not alone! That's why we've put together a few simple post ideas to get you started, no matter what your photography niche is.
Wedding Photography
Social media is the perfect place to advertise your wedding photography services! By sharing great photos and using a strong social strategy, you can build plenty of demand for your business.
Keep things simple with your favorite wedding shots. Choose a highlight reel from your most recent event, and share content that shows off your photography style and skills.
Drawing on your existing photography catalogue, this post option is a great way to get users interested in what you offer.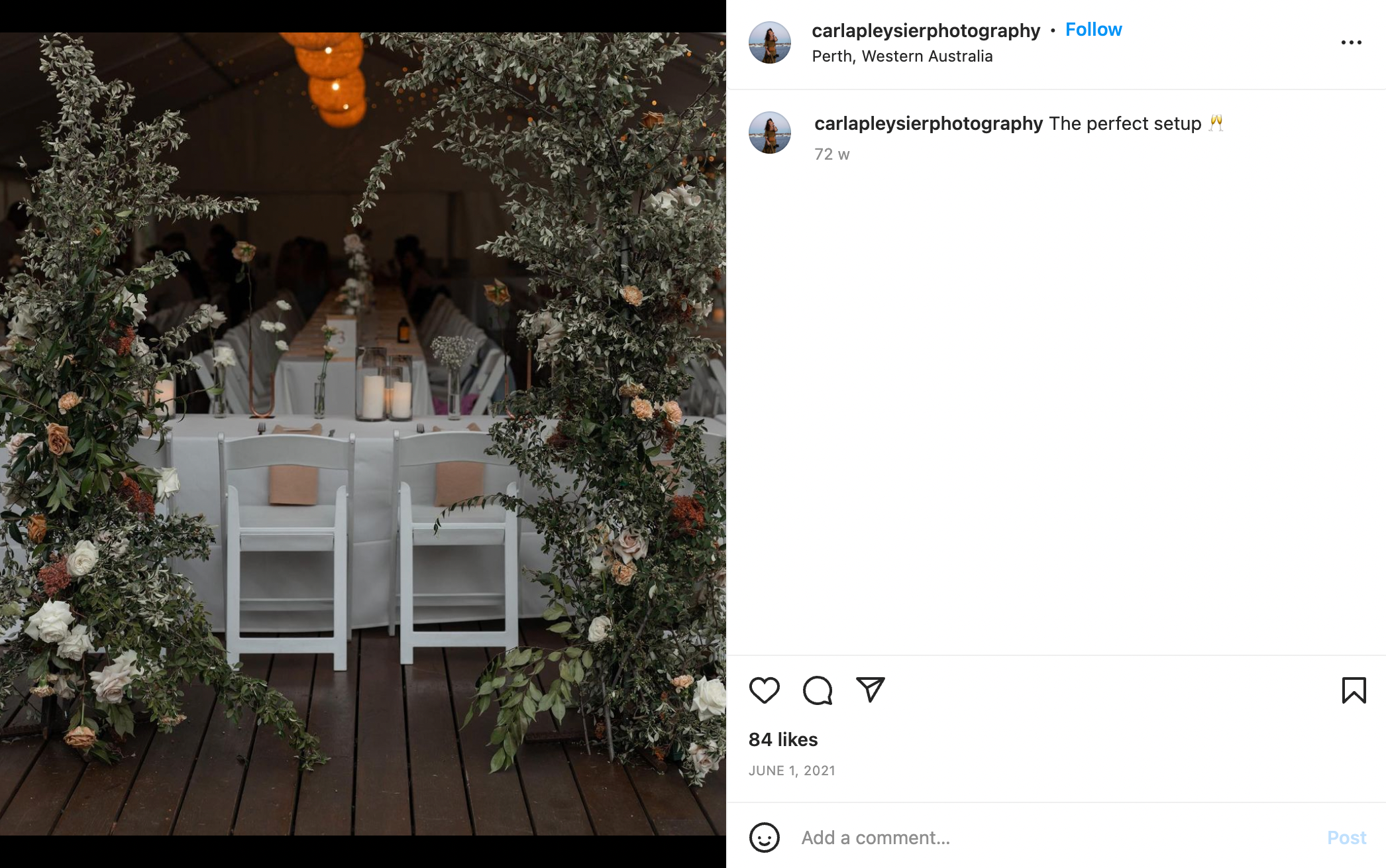 Show your followers where you work. Next time you arrive at a wedding venue, make the most of beautiful scenery and setups and take the opportunity to capture some content for your social media accounts. This can give you something different to post, as well as demonstrate the versatility of your photography skills.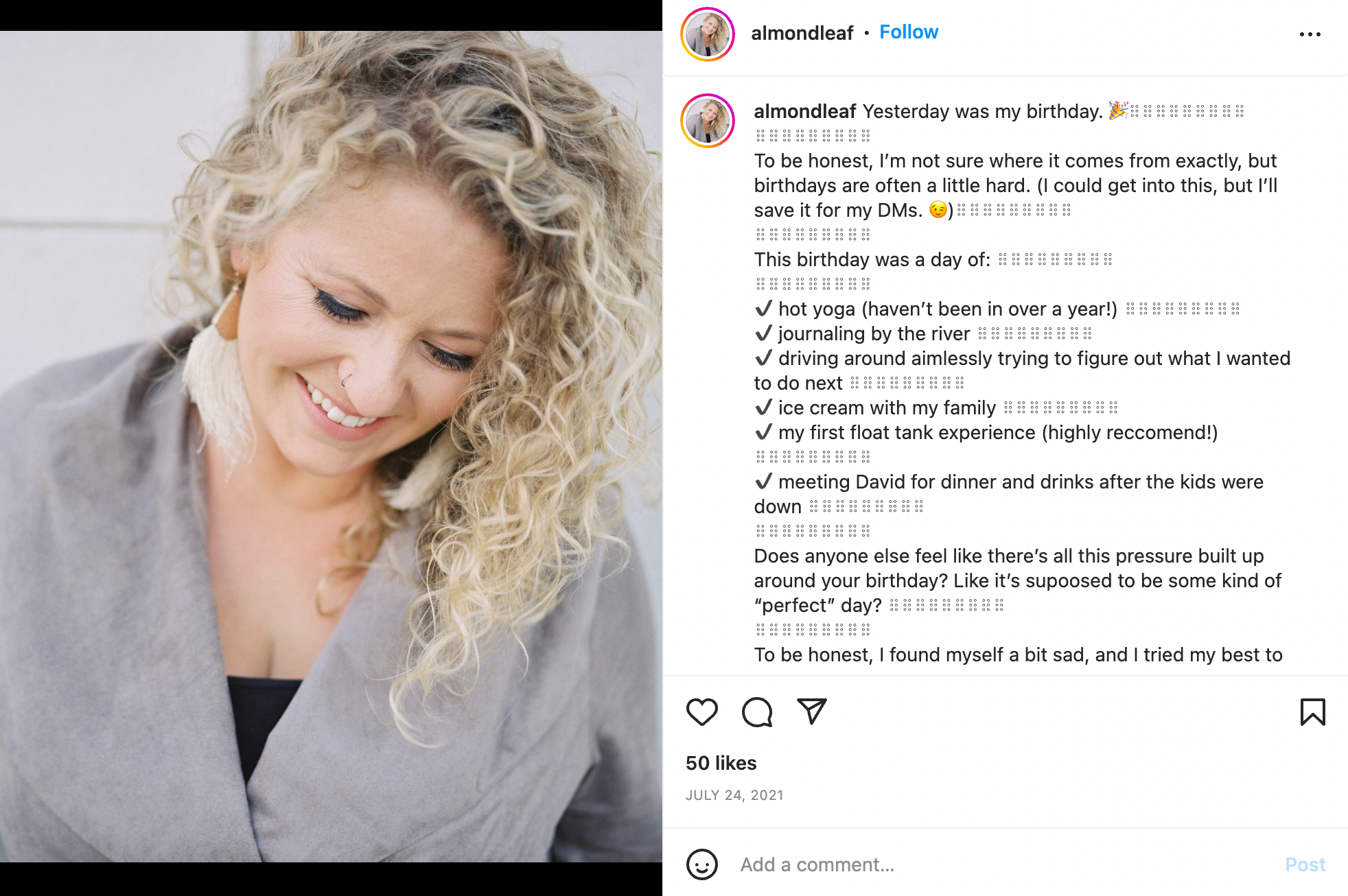 Connect with your audience using a get-to-know-you post. By giving your followers a glimpse behind the scenes of your photography business, you can start to build stronger online relationships and inspire more customers to take the leap and make a booking.
Family Photography
Instagram offers many great business opportunities for family photographers looking for more clients! Here are some of our top post ideas for photographers working in this niche.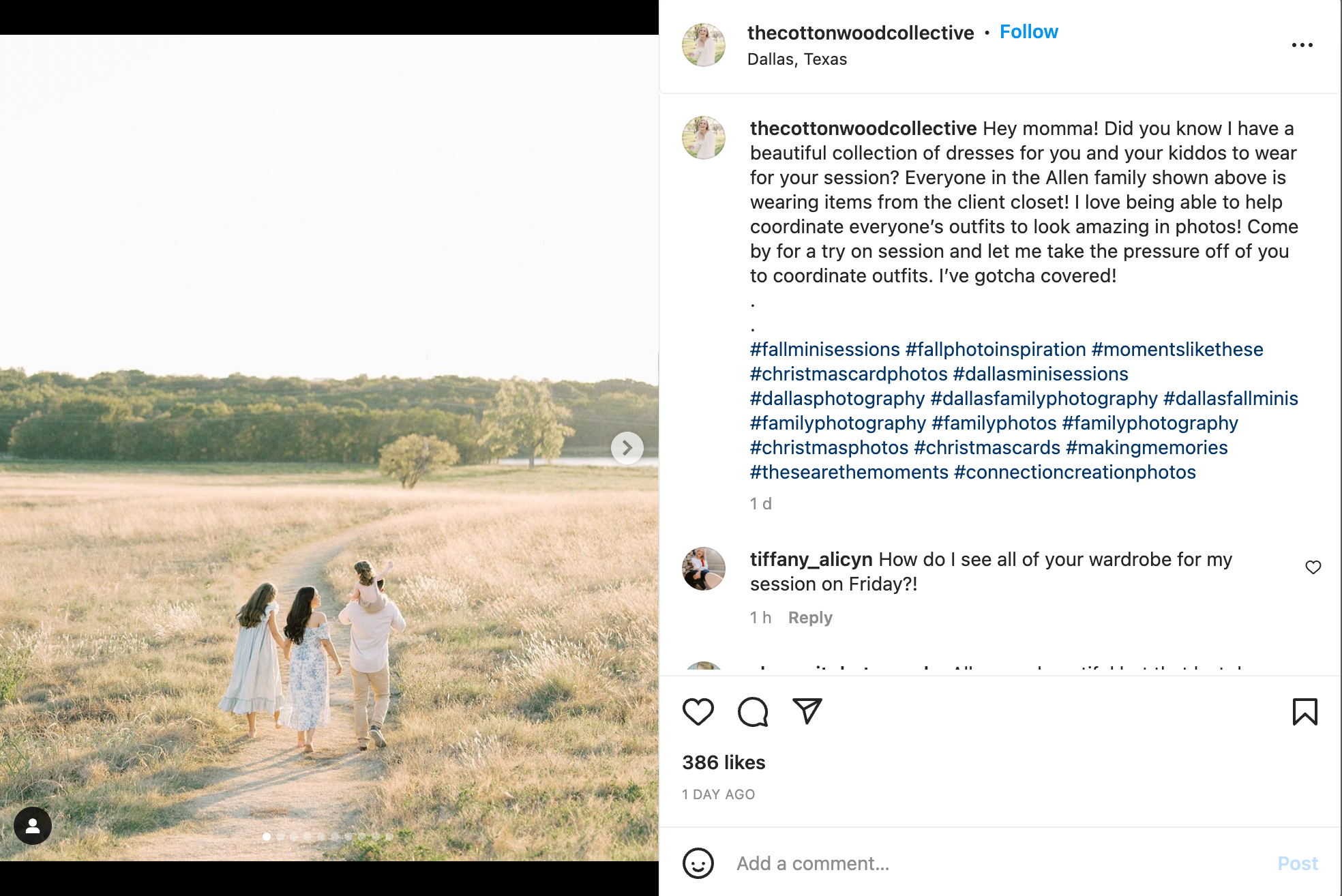 Document your best work! Whether you work in a studio or out in the natural environment, use your social media platform as a place to share photographs that represent your business and that you can be proud of.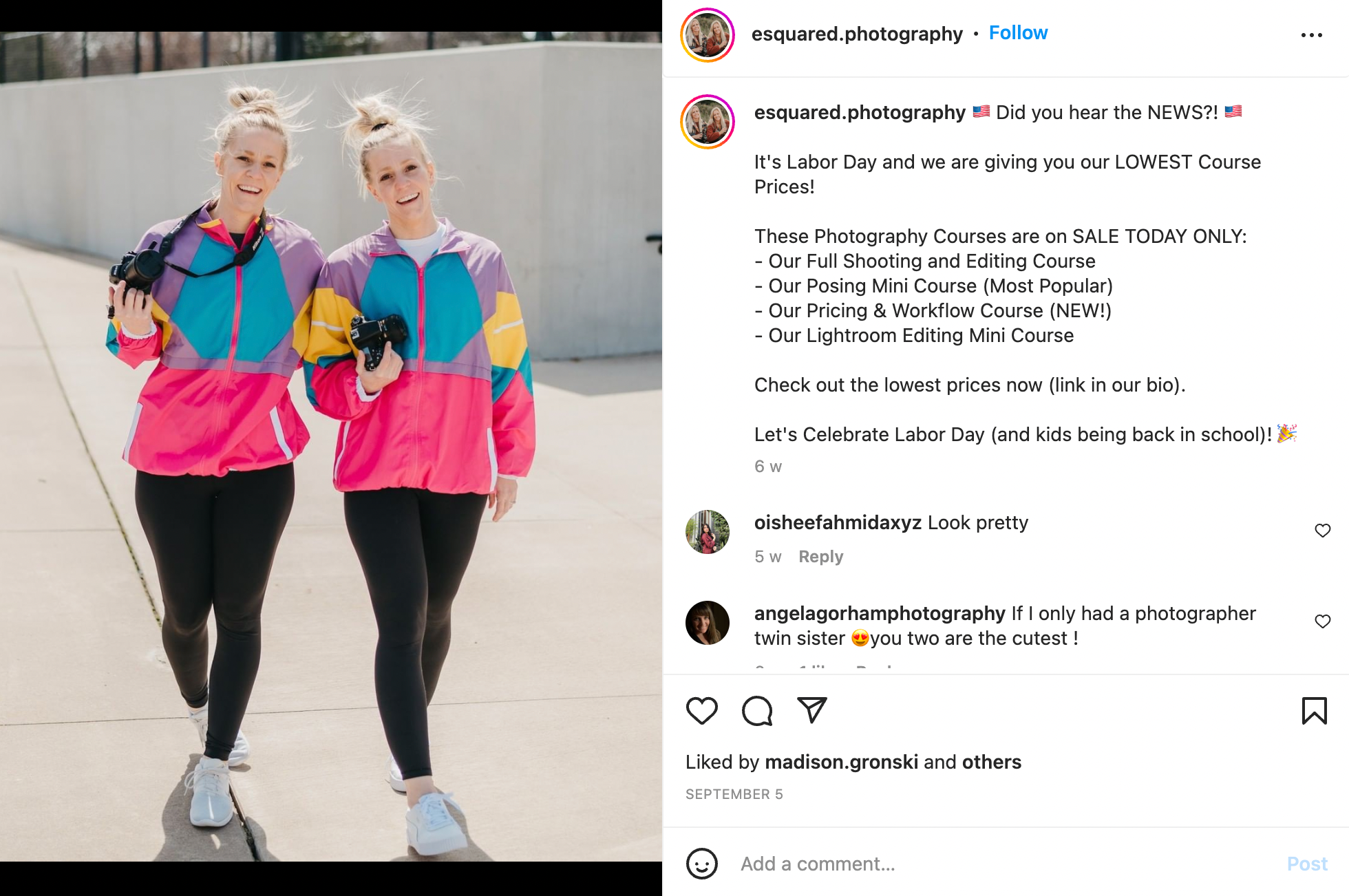 Talk about what else you can offer. Your Instagram is a place to promote your business, so never miss a chance to share what you're working on. Invite your followers to book a photography session, or start advertising classes and products your audience might be interested in.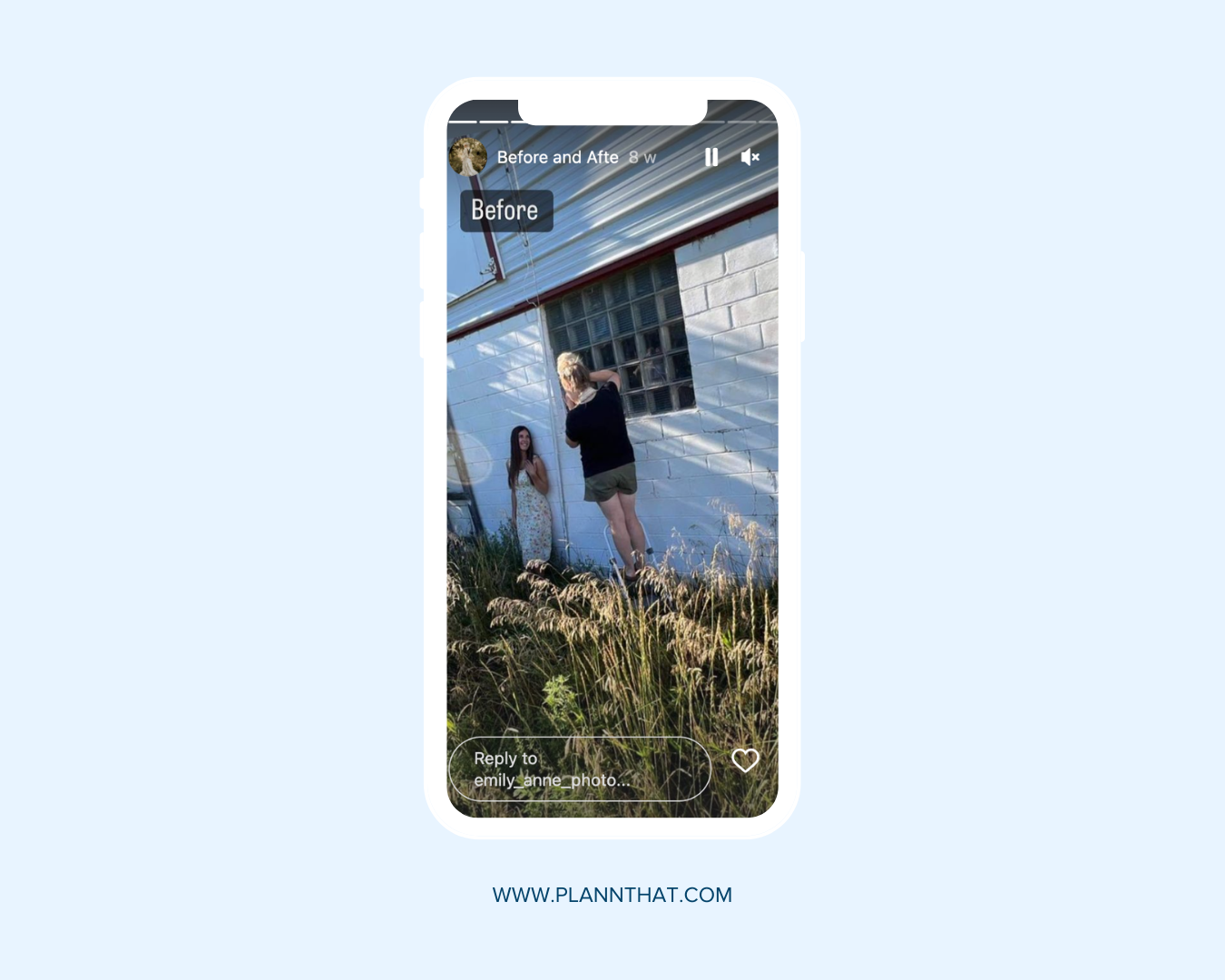 Whether you're relying on posts or making use of stories, don't be afraid to let your followers see what it's really like to run a business like yours. Share authentic content that gives users an insight into your daily photography process and routine.
Pet Photography
There are many pet photographers on Instagram, all making the most of the platform's unique growth and business development offerings. Try these ideas to join in!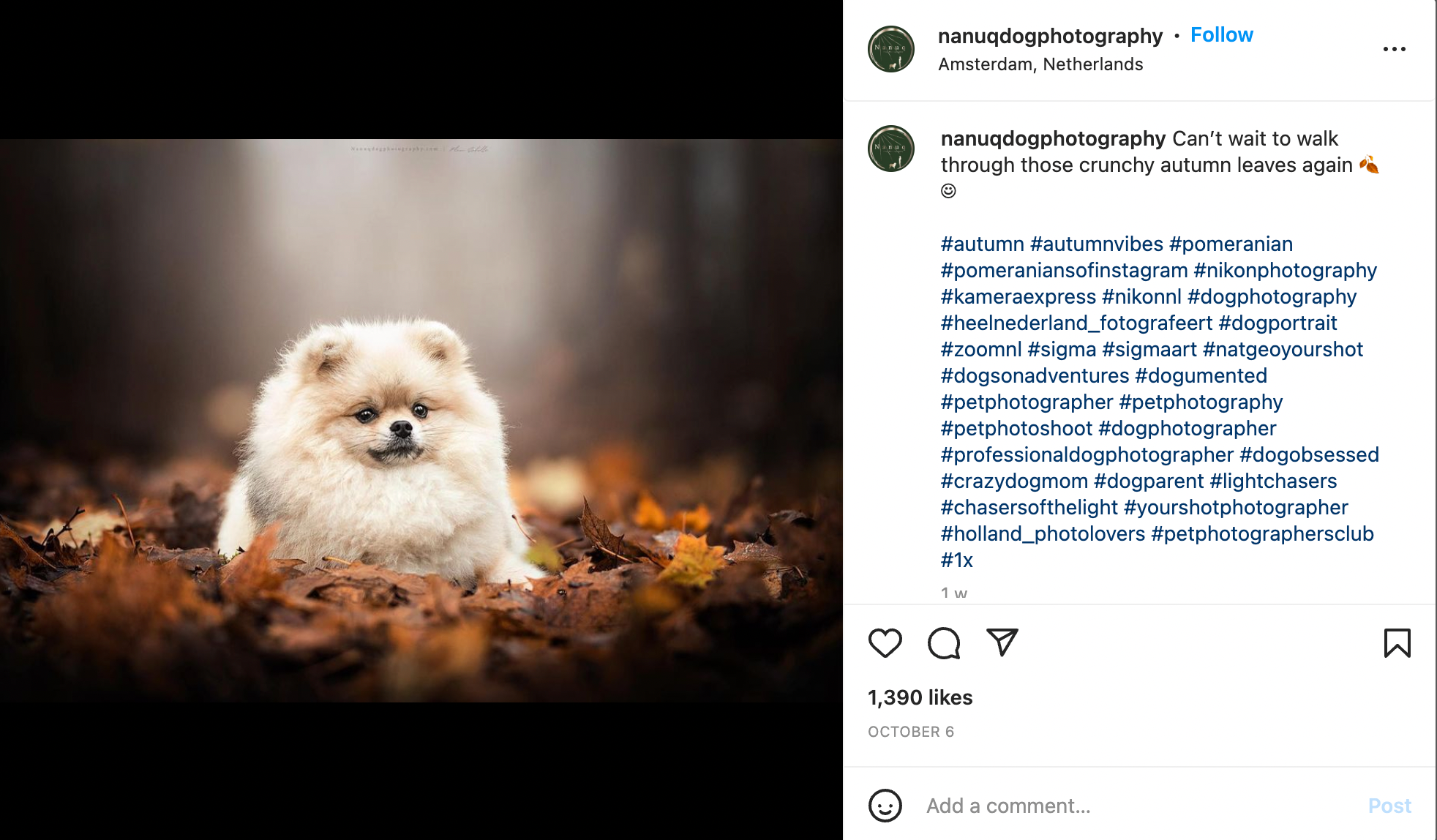 Share your cutest pet photos! Using plenty of hashtags and keywords to boost discoverability, treat your Instagram as a marketing hub. Show off your photography talent at every opportunity!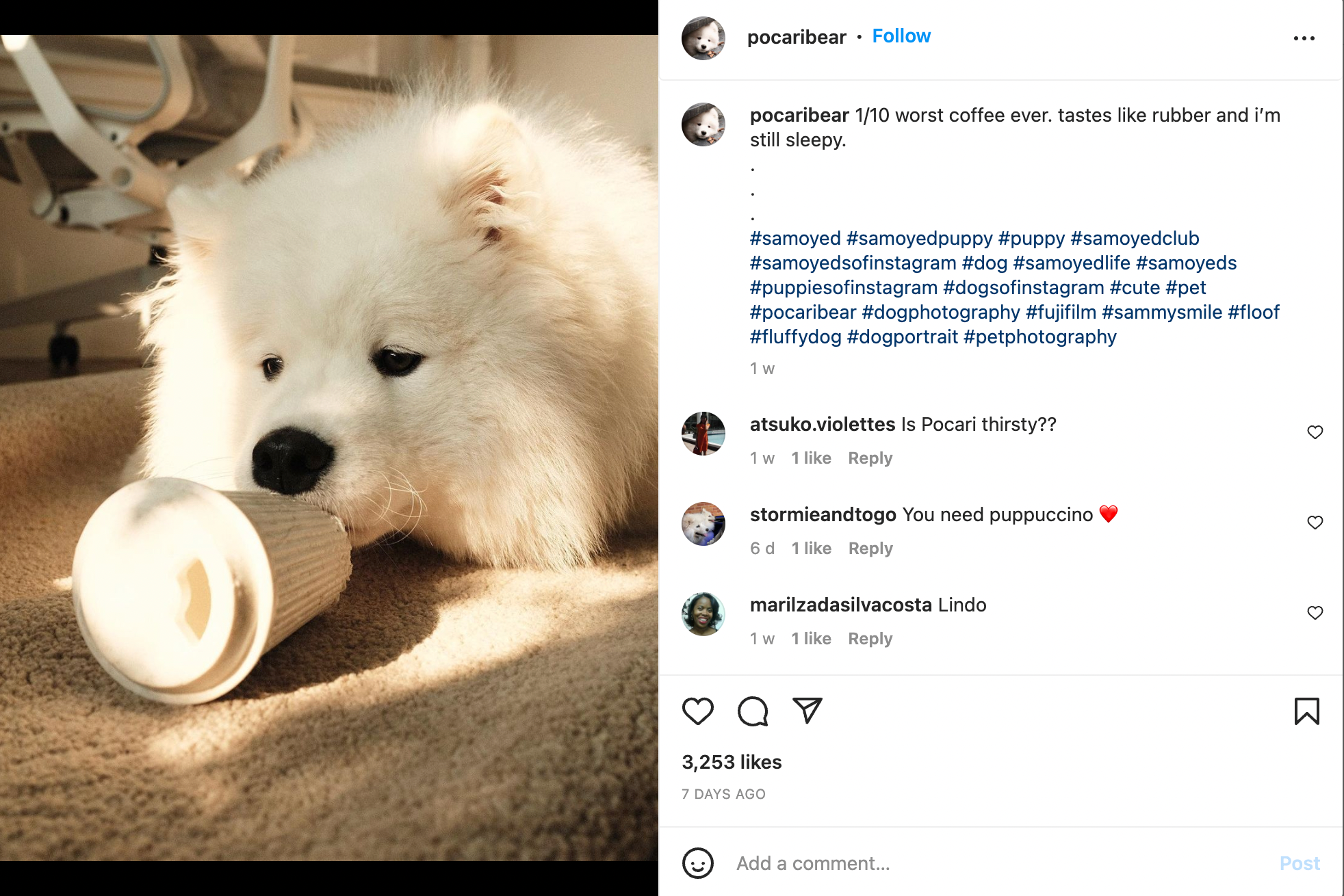 Don't be afraid to include a few outtakes. When working with pets, there are bound to be mishaps every now and then. Let your followers see what life is like behind the scenes and what trouble your furry clients get into.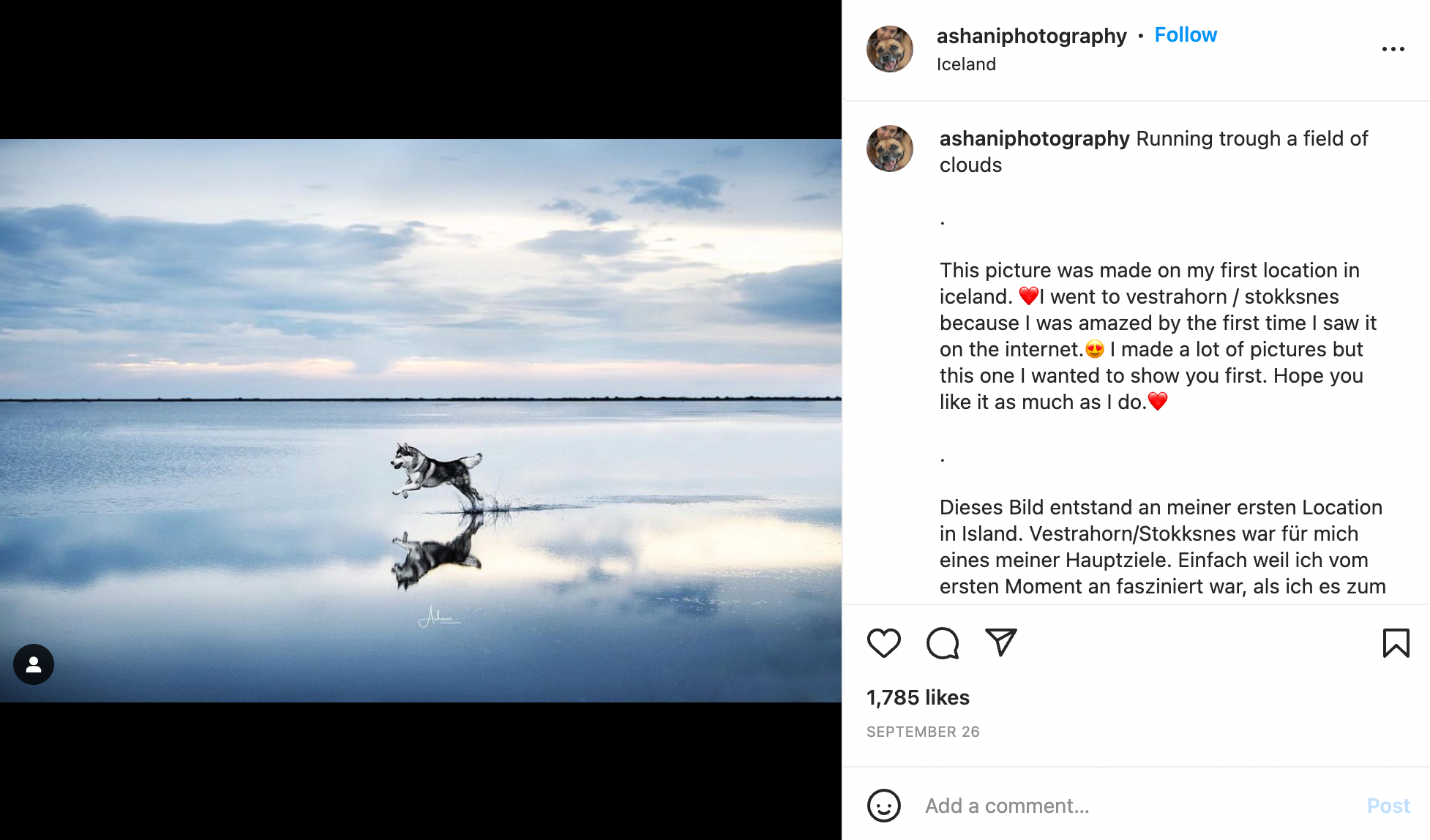 Landscape Photography
Landscape photography is popular on Instagram! Sharing landscapes from some of your favorite locations is a great way to generate buzz around your photography.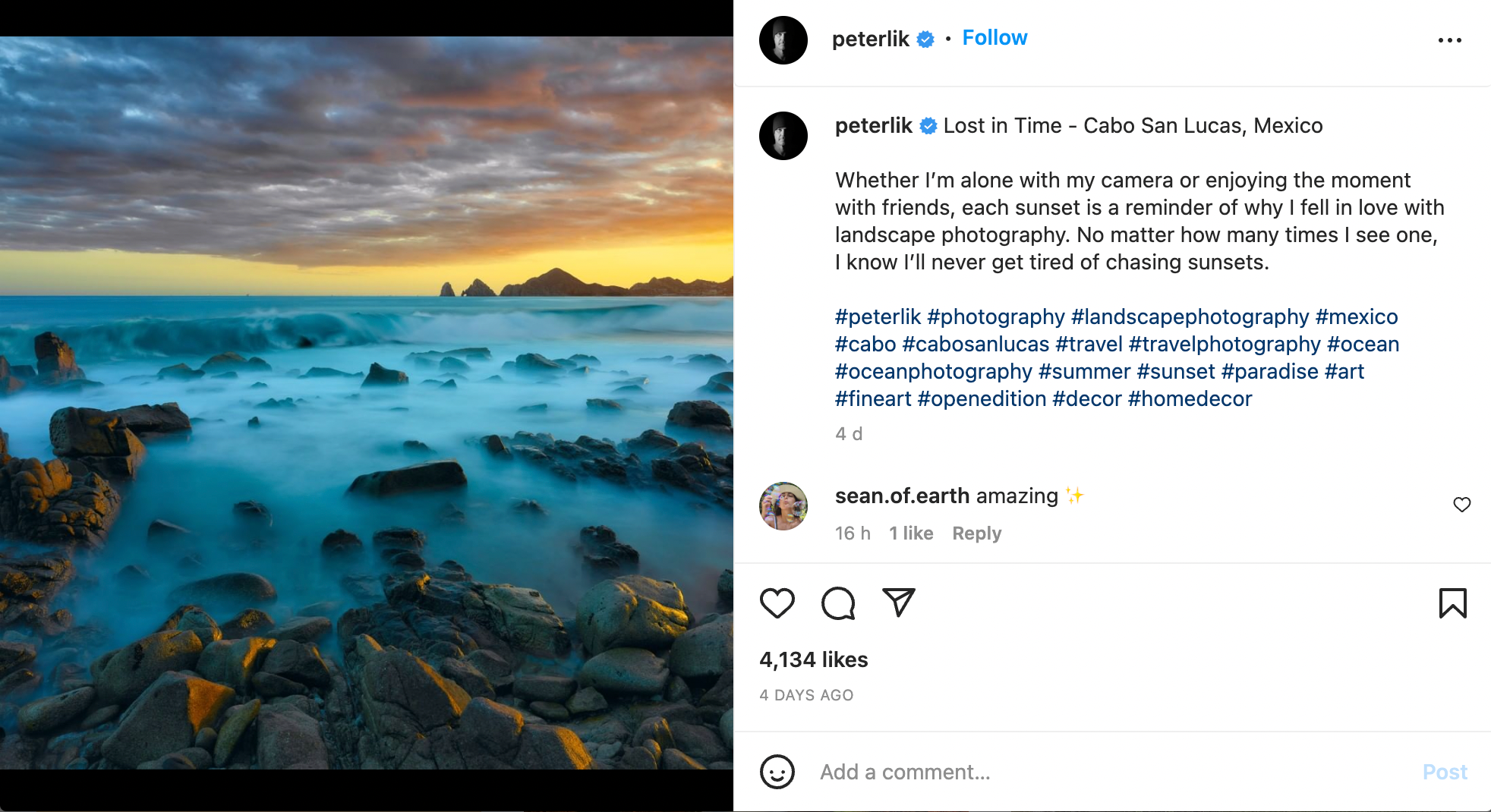 Let your photos speak for themselves! The great thing about photography is that your pictures can do their own marketing work. Use your best shots to improve interest and engagement on your Instagram account.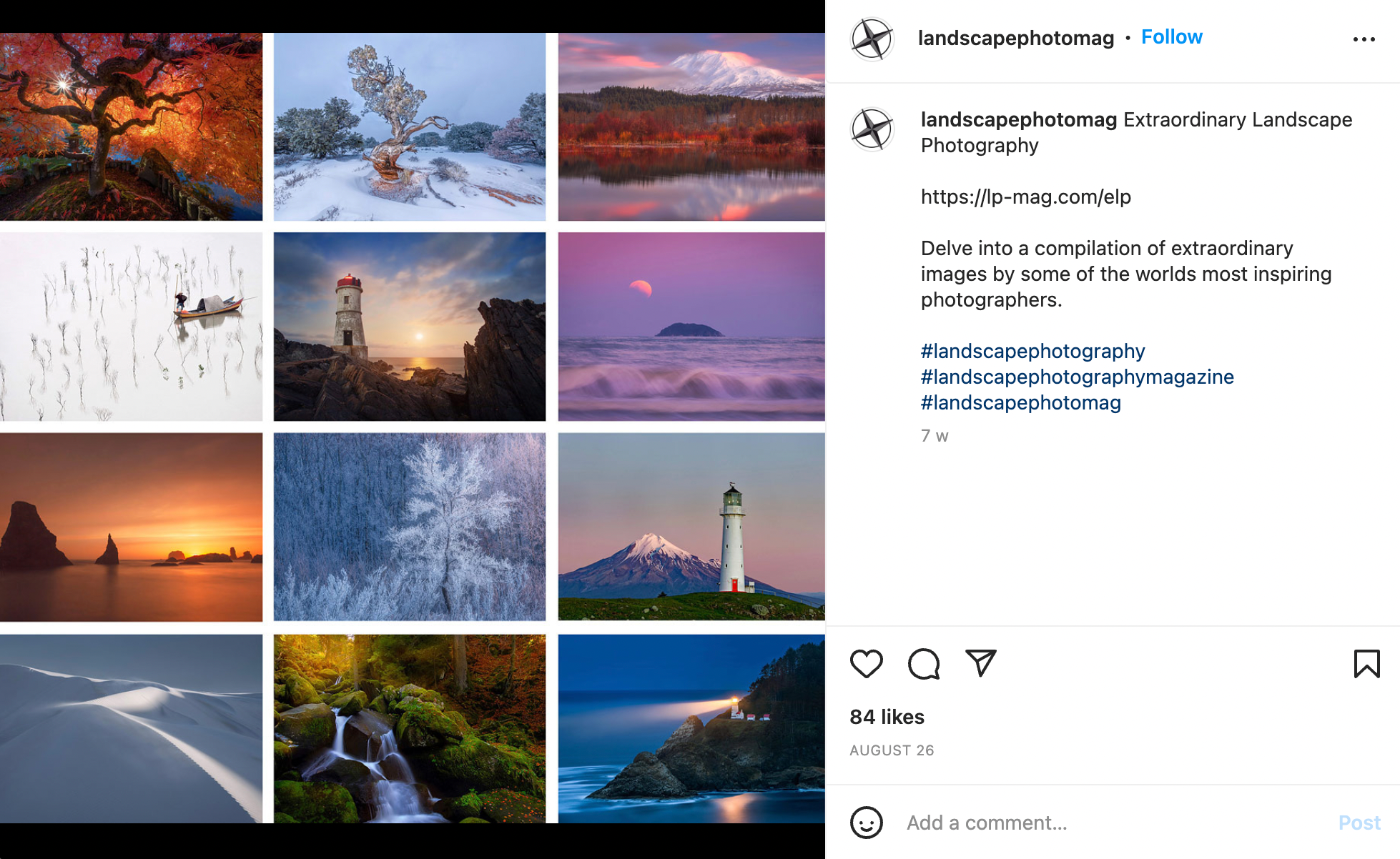 Compile your landscape photos to present a mini portfolio. If you're struggling to choose between shots or want an easy way to show off your range, a collage can help you incorporate versatility as part of your feed.
Give your followers a glimpse of what it takes to capture content for your posts. When you're travelling between destinations, let your audience know where you are, what you're working on, and what they can expect from you next.
Fashion Photography
Instagram is the place to be for fashion photographers! With so many talented and creative people online, you'll soon find yourself amongst the photography greats.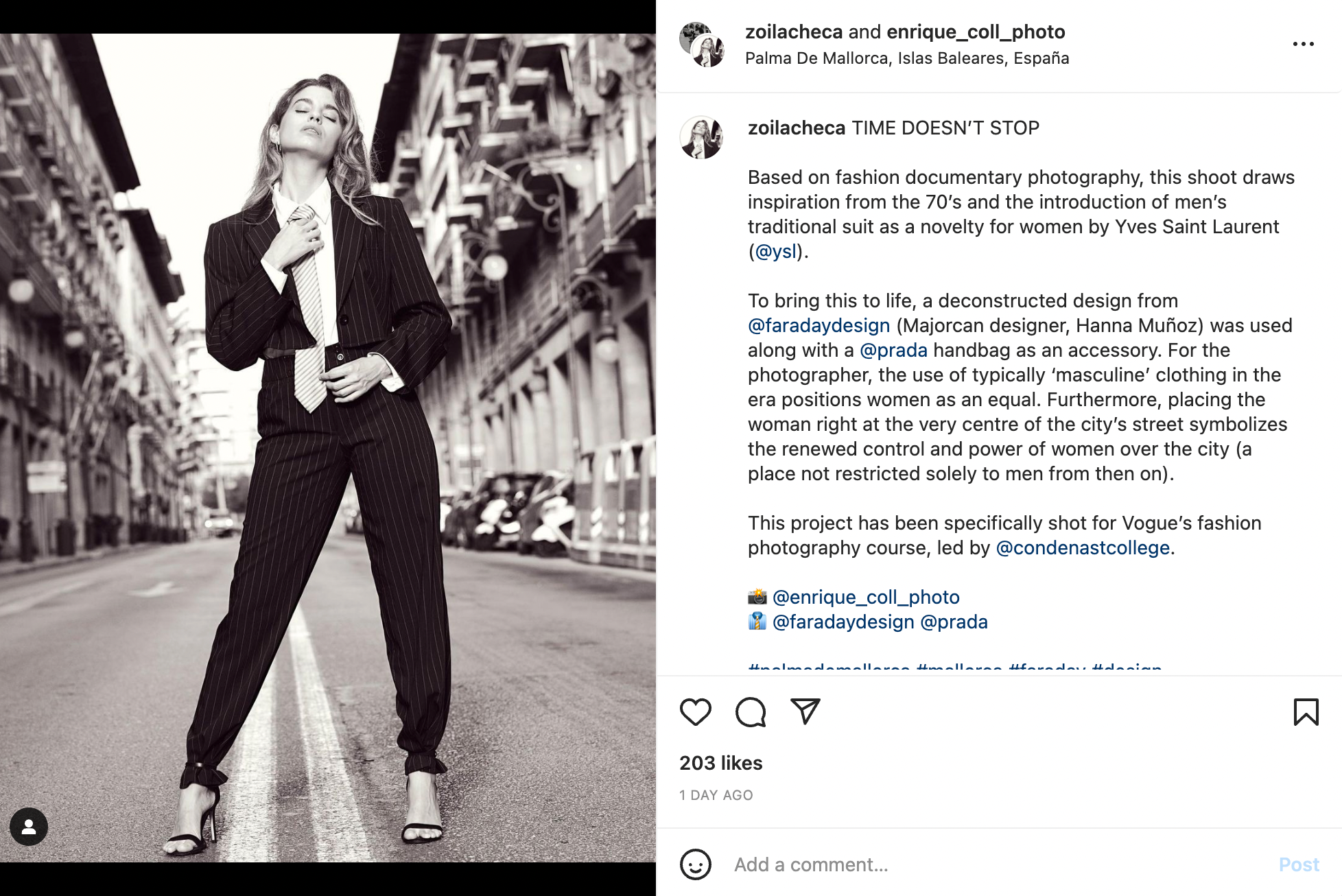 Make great photography the heart of your social media strategy! Use Instagram as a place to share your favorite looks and most successful photoshoots, and give your followers a glimpse at what you can achieve.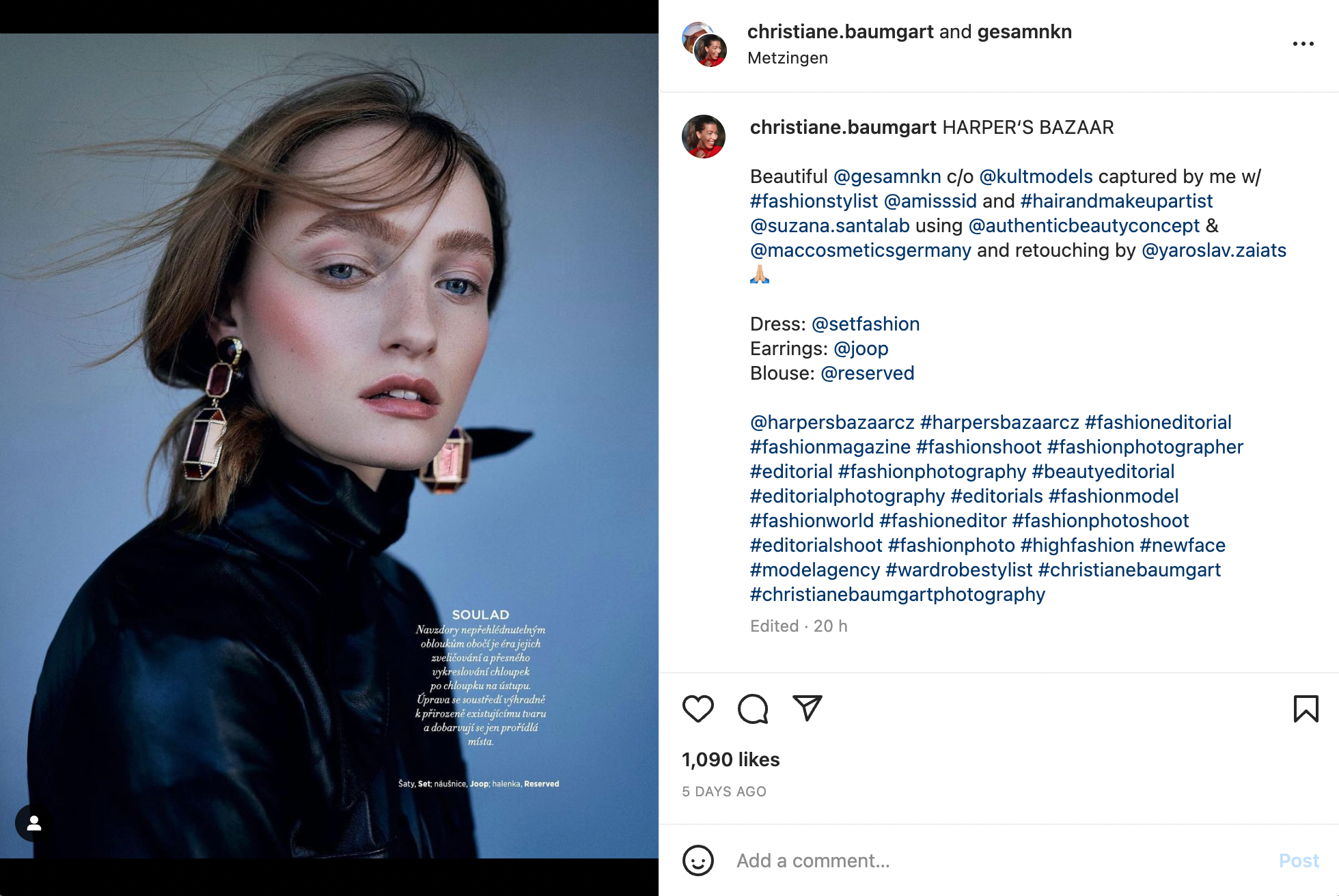 Share your successes. Next time your images appear in a magazine or as part of a digital publication, shout it from the rooftops! This can help you build credibility and improve your Instagram reach, all while celebrating your talent.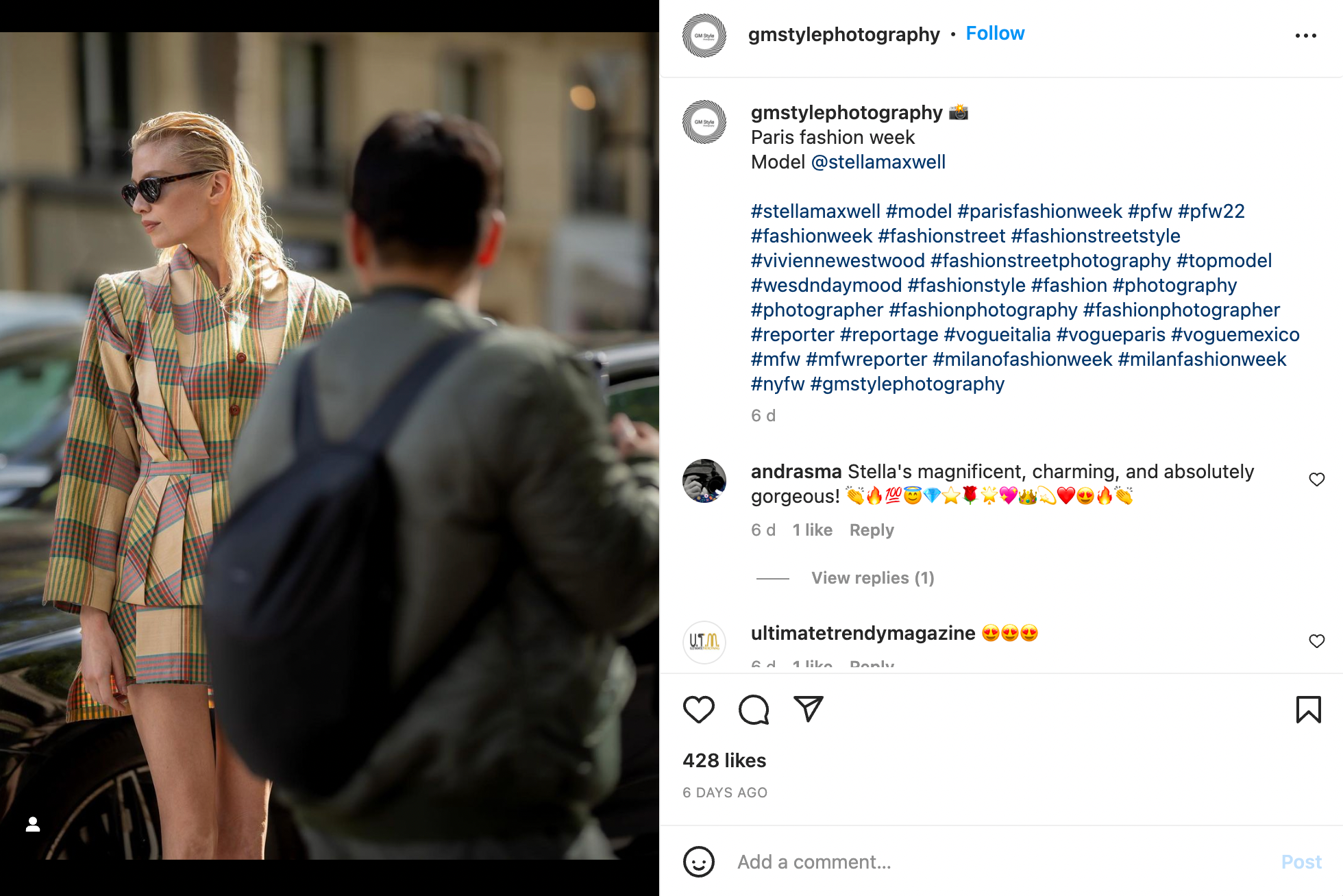 Record the events you attend and share them to your account as a Reel. If you're part of a fashion event, share your photos on the 'gram! If you're still working your way up to attending fashion week, don't be afraid to post content from smaller catwalks and shows.
Architecture Photography
Architecture photography is a growing niche on Instagram with many talented photographers bringing their creativity to the app. There's plenty of demand for more content!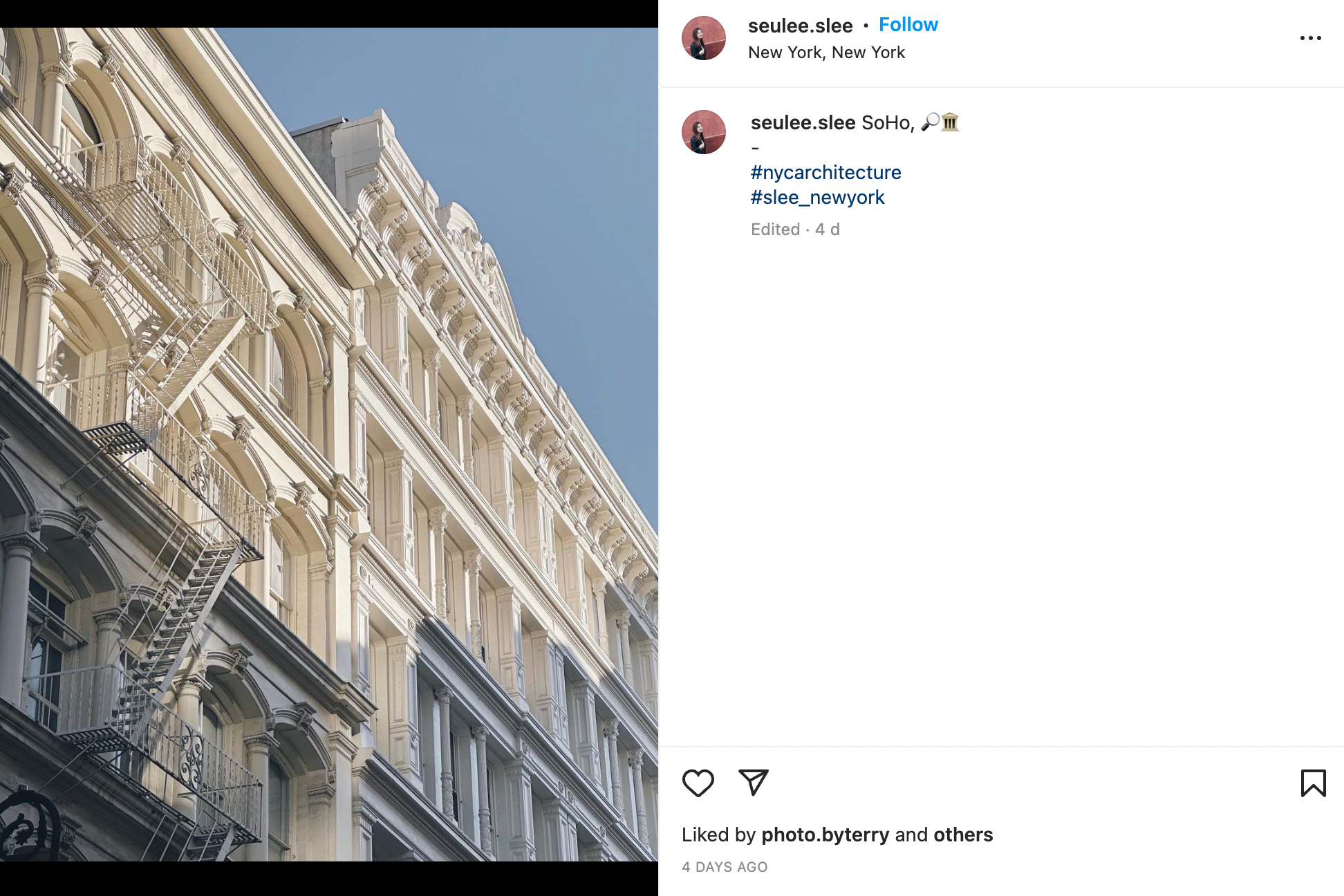 Visit unique architectural structures, and capture unique angles and lighting. Bring your own creative flair to your pictures, and start to curate a signature style as part of your Instagram marketing strategy.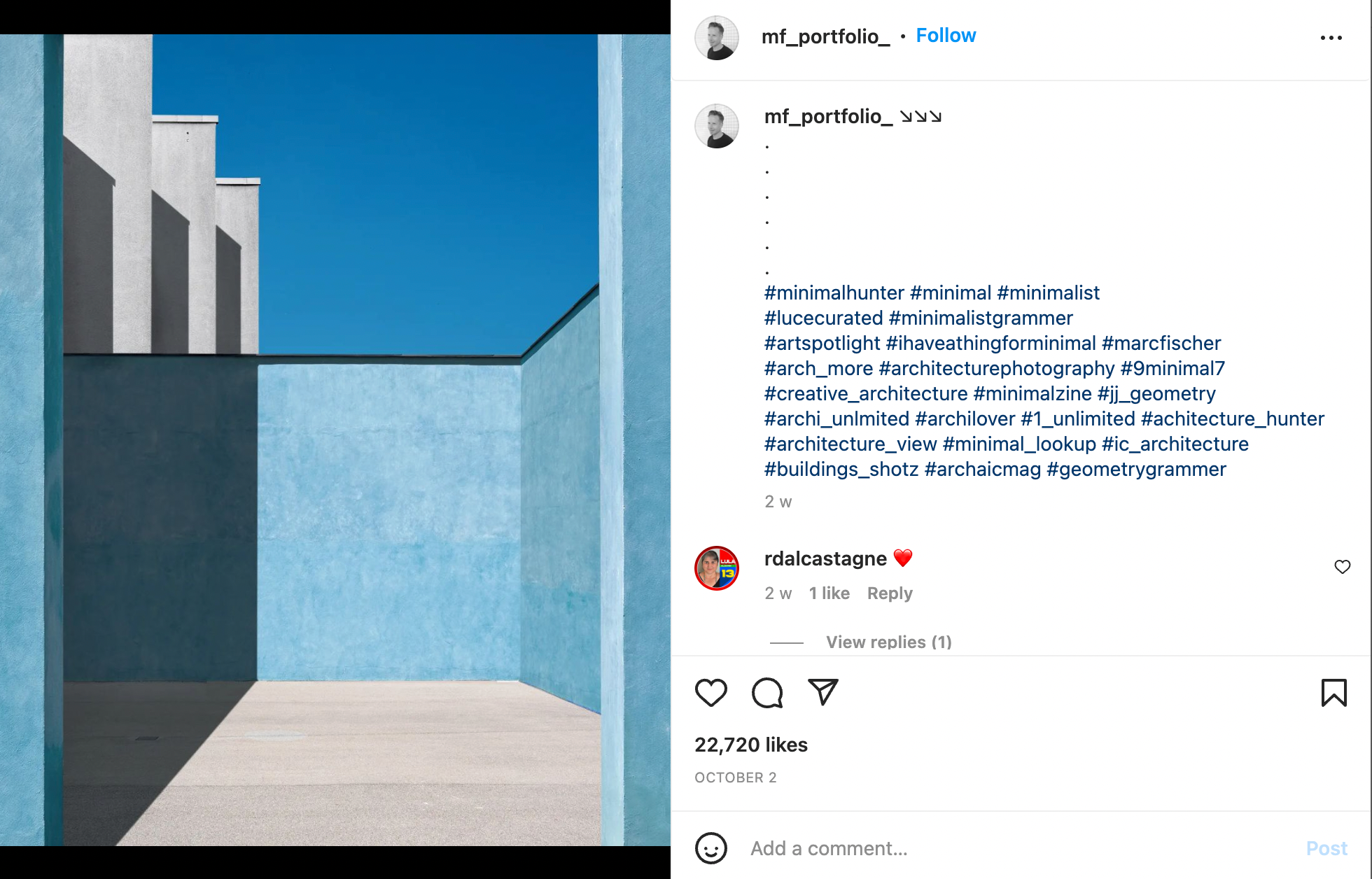 You don't have to limit yourself to building! Architecture photography can include all kinds of constructions. On Instagram, try sharing interesting shapes and ideas, even exploring abstract photography ideas.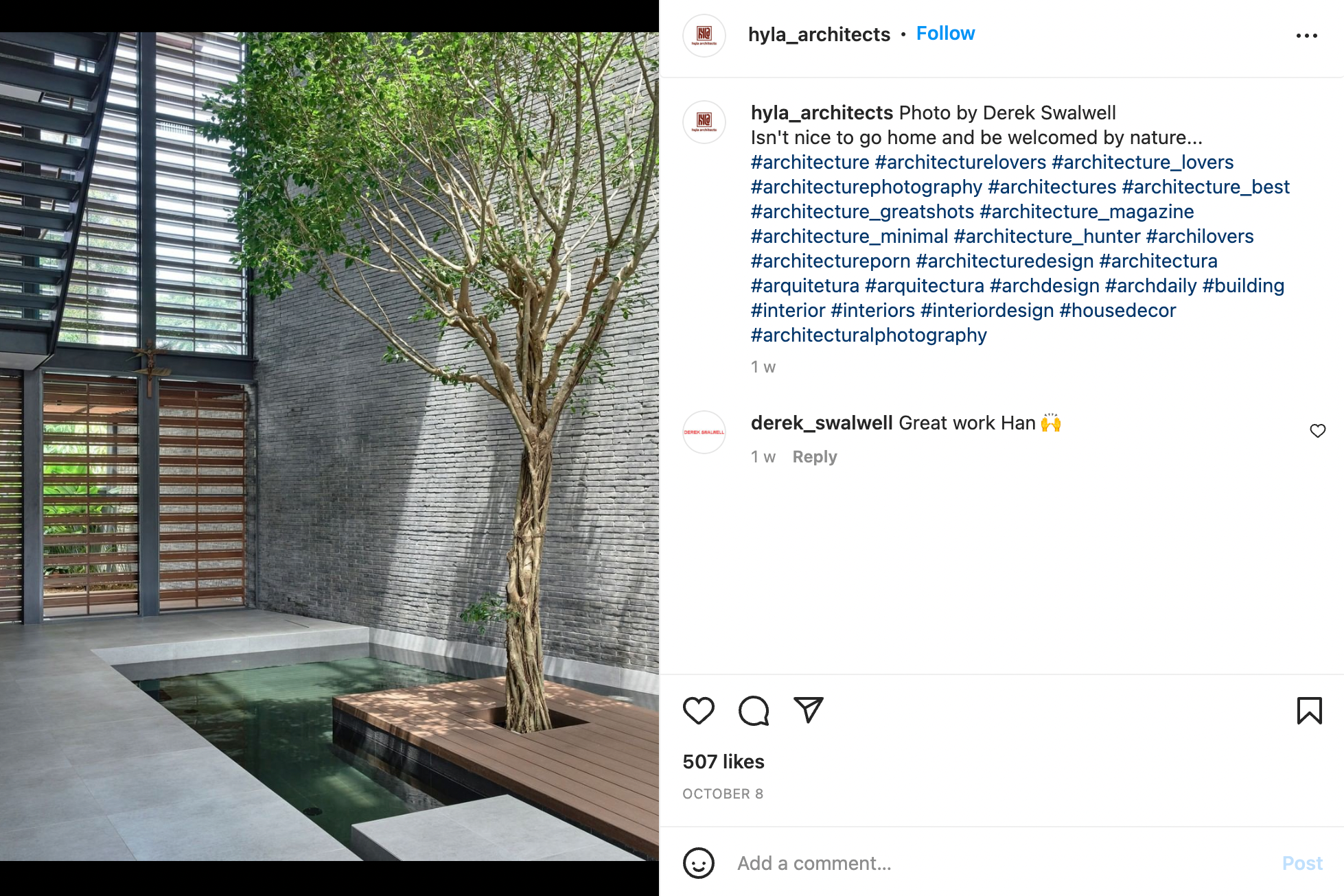 Share what you work on. When you're hired to work as a photographer to capture a new project build, share the photos you capture on Instagram! If you're feeling generous, you can even offer your audience some basic photography tips and tricks along the way.
Plann for Instagram Success
Ready to turn your Instagram account into a success story? Sign up for a free 7-day trial of Plann, and try our premium planning and scheduling features today.