We're back with another round of updates on all the social media news and exciting features you may have missed. 
From TikTok getting a downvote feature to some exciting new features for Facebook and Instagram and a bunch of new updates from LinkedIn, the month of October is shaping up to be an exciting time for social media lovers. 
Ready to dive in? Let's round them up! 
TikTok introduces new comment downvotes feature
TikTok has announced they're rolling out downvotes on TikTok videos globally, in an attempt to identify inappropriate and irrelevant responses to videos. 
Here's what your feed should look like with the downvote feature.
In a Tweet posted by the official TikTok communications account, they explain that this new feature isn't meant to be a response element (like the 'like' feature) but rather a "new way to hear feedback directly from our community. This allows us to better identify irrelevant or inappropriate comments, which helps us foster a comment section for genuine and authentic interactions." 
Downvotes won't be made public, which is why you won't see a number next to it as you typically would see on other social media platforms like YouTube and Reddit. We're not exactly sure how the downvote button will work, but it looks like the TikTok moderation team will know how many downvotes a comment received.  
Unlike Reddit, where downvotes remove an upvote on a comment, making the ranking of comments appear in order of the most upvotes, downvoting on TikTok won't impact comments like count. 
This feature is merely a way to send feedback on the appropriateness of comments to the TikTok moderation team. 
Meta reveals new account switching tools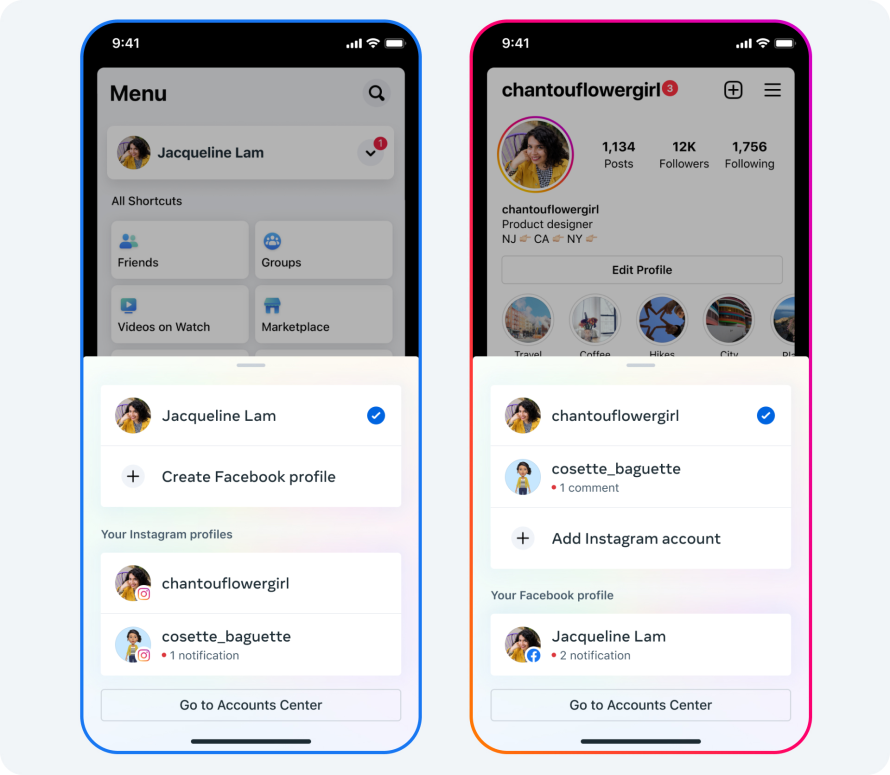 In the world of Meta, they've announced a new platform switching feature to make it easier for people who use both Instagram and Facebook to "access, create and navigate between multiple accounts and profiles."
The new profile-switching feature shows users the number of notifications on each platform to increase the likelihood of users crossing over to each app. Here's what the new feature looks like.
Instead of seeing just your Facebook profile and page, the new feature lets you see your connected Instagram profile, making it easier to switch between the two. 
Aside from just profile switching, Meta has announced that they're rolling out a new account registration feature that enables users to easily log in and create new Instagram and Facebook accounts.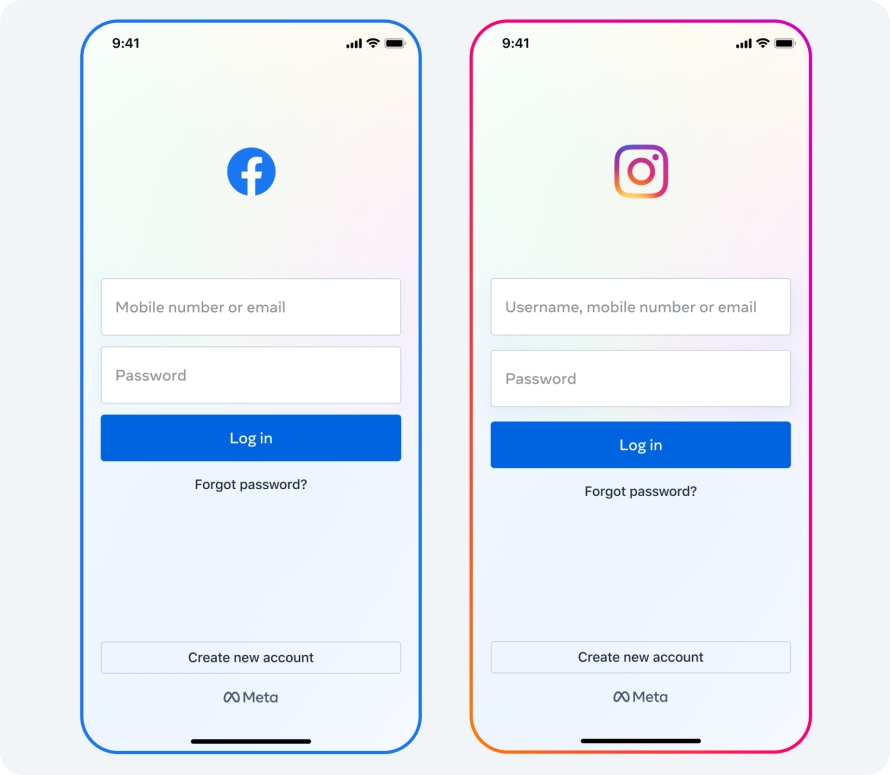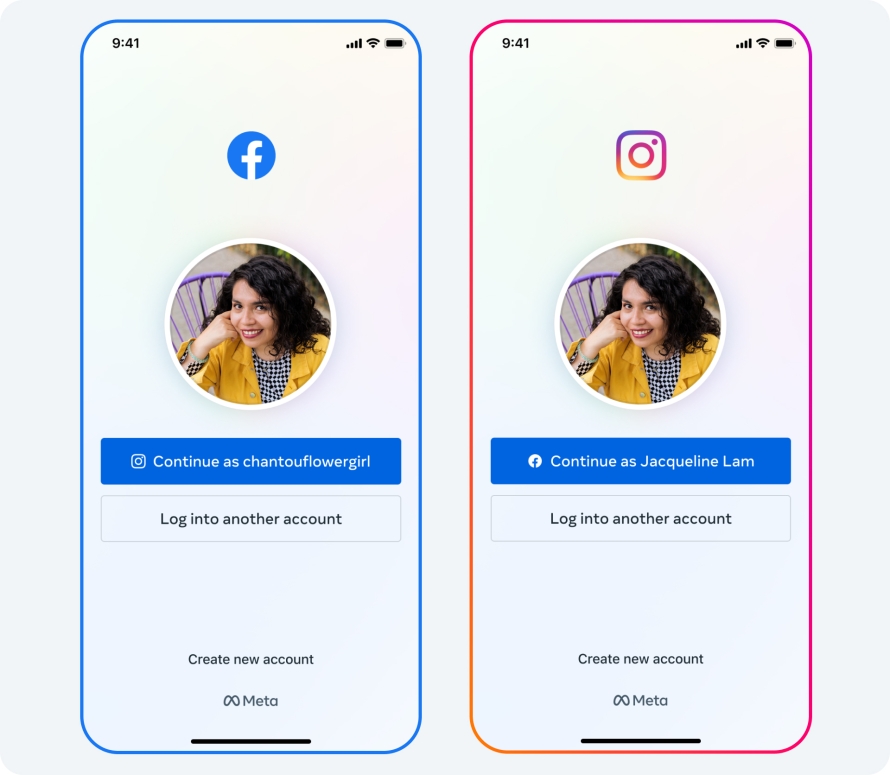 New users will be able to create Facebook and Instagram accounts and use those accounts to create even more profiles as long as their accounts are in the same Accounts Centre. 
Instagram Stories are no longer split into segments
Social media guru Matt Navarra took to Twitter to reveal Instagram is rolling out a longer Stories feature, meaning videos will no longer be split into separate segments if they're 60 seconds long. 
Previously, users that posted 60-second Stories would automatically get their Stories cut into 15-second clips. But, the brand new feature allows users to post and view uninterrupted Instagram Stories instead of tapping next to view it in segments.
If you've updated your Instagram app, you're likely to receive an in-app notification sharing the good news. 
Instagram has been testing this feature over the past year amongst select users as a part of their attempt to integrate video content into their platform with recent video engagement trends. 
A stack of new LinkedIn features (including a new focused inbox) 
LinkedIn has announced some brand new features this month from a new focused inbox feature to help connect employees with new job opportunities within their current company. 
Here's what you might have missed in the world of LinkedIn. 
1. Focused Inbox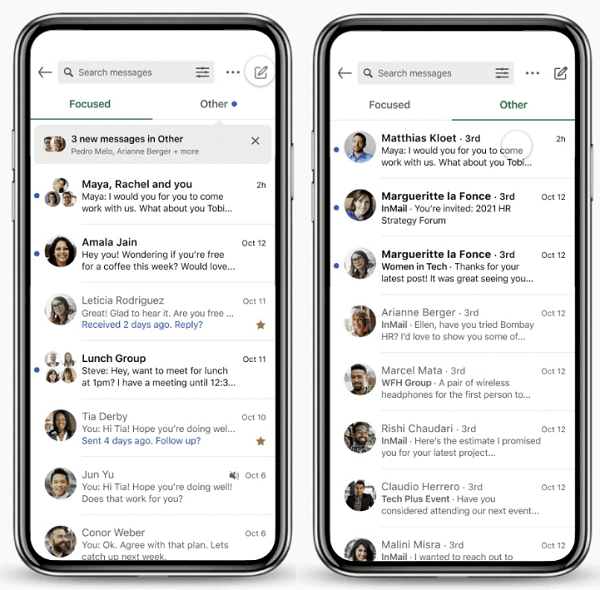 In LinkedIn's biweekly newsletter, Tomer Cohen, Chief Product Officer at LinkedIn announced that following feedback from the LinkedIn community, Focused Inboxes were being tested to improve daily workflows and messaging experiences. 
The Focused Inbox is a dual-tabbed inbox that makes it easier for LinkedIn users to find and respond to messages by categorizing them into two tabs, 'Focused' and 'Other.' 
Essentially, your most relevant messages will appear in the Focused tab and the rest are in the Other tab.  
LinkedIn notes that over time, your inbox will become smarter and more intelligent, based on how you use it and filter messages accordingly. 
2. Jobs at your company feature
LinkedIn also announced they want to help people find more opportunities in their current workplace with the new 'Jobs at your company' feature. This will provide users with a tab to easily see new job listings in the companies they work for.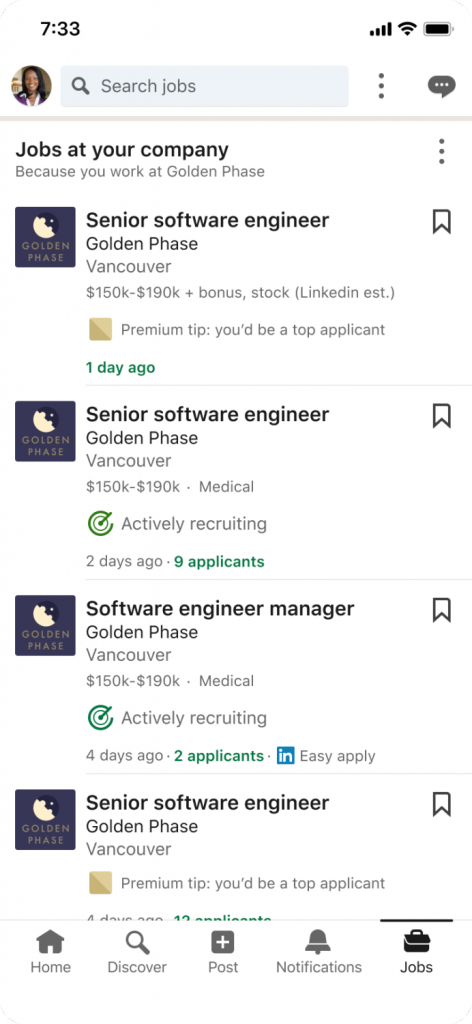 Cohen said this feature is designed to address the biggest reason for employee attrition – a lack of career growth. In their newsletter, Cohen explains that many people want to find new job opportunities within their current company but aren't always sure where to find them and if they even exist. 
This new feature should bridge this gap and help employees find jobs that are a better fit for them within their company and help employers retain their best people by helping them connect with internal opportunities. 
3. Showcase your soft skills with written or video responses 
You'll now be able to demonstrate your soft skills in written or video format when replying to common hiring questions and add any relevant professional certifications. 
LinkedIn says soft skills are a crucial part of a person's employability and can oftentimes be some of their most valuable skills. To make it easier to demonstrate your soft skills, you'll be able to directly answer questions from employers verbally or via a quick video. 
Currently, this feature is rolling out to a few specific roles including marketing and sales jobs. 
On top of that, LinkedIn is partnering with companies like Meta, IBM, and Oracle to help people discover their professional certification content on LinkedIn as a way for users to gain professional certifications and display them on their profiles.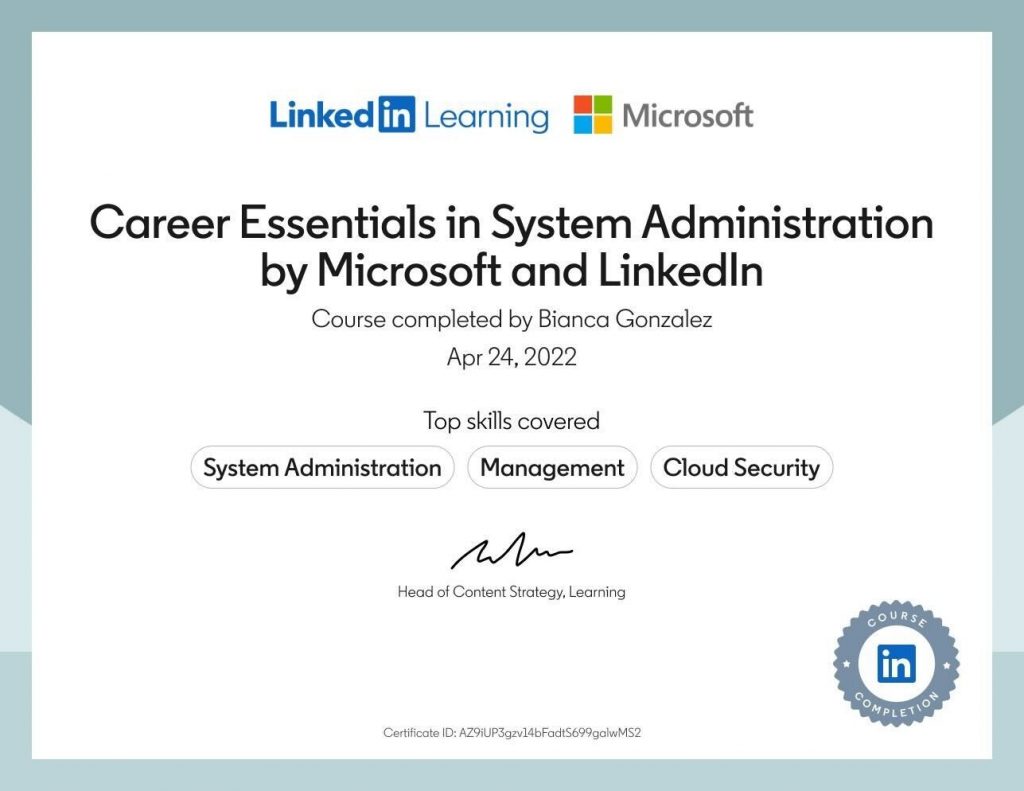 LinkedIn shared a cool new stat, where there's been a 44% increase in people who have added certifications to their profile as a way to get a new career opportunity either internally or externally with a new company. 
Ready to supercharge your success on social media?
Looking for an all-in-one content creation suite that allows you to manage your social media channels effortlessly? From mapping out your strategy and designing your graphics to saving plug-and-play hashtag sets, you'll find everything you need inside Plan. 
Go on, redeem your 7-day free trial of Plann Plus. If you don't like it, keep using Plann for free!